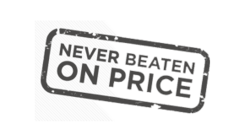 No other company in the UK or US is offering this kind of service or value at your finger tips
London (PRWEB UK) 21 May 2012
Last year, every single major bank in the UK increased their card processing charges, leaving many business owners feeling over-charged and under-served.
CardProcessing.co.uk is actively changing all that, having launched a website with the ability to obtain an instant online quote for a merchant account and order the right card terminal to suit every business.
"More purchases are made on cards than by cash and cheque combined," says Henry Peckett, Head of Indirect Sales.
"If small and medium businesses aren't set up for card payments, they risk missing out on a major source of revenue.
"But we also know that independent business owners are busy and don't want to waste their time searching for prices, translating complicated contracts or incurring hidden fees.
"In six minutes online, you can now secure yourself a one year contract at a fixed price by using our card processing & merchant account online quote form. We'll even give you £100 towards your old providers' cancellation fee.
"In the unlikely event you are offered a better price from another provider, we'll either match it, or beat it.
"No other company in the UK or US is offering this kind of service or value at your finger tips," Henry Peckett says.
"You can even use our online savings calculator to figure out what costs you'll save by switching to us."
With a 'Card Processing Manifesto' of openness and honesty, CardProcessing.co.uk offers minimum terms of twelve months with all costs transparent so that business owners are no longer trapped into lengthy contracts. Contracts can then be simply rolled over year by year until the business owner wishes to cancel.
"And you don't pay anything until your card machine arrives. If you're switching providers, just un-plug theirs and plug in your brand new CardProcessing.co.uk machine and start a better way of doing business."
CardProcessing.co.uk provides high quality card terminals that exceed all security standards and are fast and efficient to use. They don't lease their equipment, but provide brand new card machines that are fully-supported from Day One. They have engineers on hand to service and repair the machines and offer a free next day replacement service.
"We've got you covered. We'll take good care of the card processing so that you can focus on running your business."
No other company in the card processing and merchant account arena has the facilities for customers to obtain a price quote and open up an account online. Six minutes is all it takes to find a price, switch providers and open up a brand new merchant account. You can find out more about how it works, here.
CardProcessing.co.uk is affiliated with all major credit card companies and card machine providers, including VISA, MasterCard, Diners Club International, Maestro, American Express, JCB, PCI, Elavon and Ingenico Merchant Services.