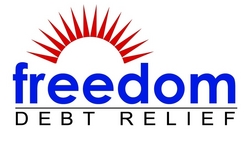 Since its passage in May, consumers have eagerly anticipated the CARD Act's implementation
San Mateo, Calif. (Vocus) February 22, 2010
Kevin Gallegos, vice president of Freedom Debt Relief, LLC (FDR), is available to comment on the impact of the Credit CARD (Card Accountability, Responsibility and Disclosure) Act that takes effect this week.
"Since its passage in May, consumers have eagerly anticipated the CARD Act's implementation," says Gallegos. "While the CARD Act will keep credit card holders safer in many ways, consumers still need to be diligent in practicing responsible credit card use." At the same time, Gallegos points out, some credit card issuers have made changes prior to this week's implementation date that, in many cases, benefit the lenders at consumers' expense. "It is important for every credit card holder to understand the ramifications of the CARD Act on their own situation."
Gallegos can discuss the CARD Act's implications for consumers, including:
1. Positive impacts on consumers
2. Potential limit in credit available to cardholders
3. Potential increase in bank fees
4. New restrictions on interest rate raises, application of rates
5. Elimination of grace periods
6. Impact on credit scores
7. Changes for young adults looking to secure credit
About Freedom Debt Relief (http://www.freedomdebtrelief.com)
Freedom Debt Relief provides consumer debt settlement services. Working for the consumer to negotiate with creditors and lower principal balances due, the company has served more than 70,000 clients since 2002. Freedom Debt Relief is a wholly owned subsidiary of Freedom Financial Network, LLC (FFN).
Based in San Mateo, Calif., FFN also operates offices in Sacramento and Tempe, Ariz. The company, with 580 employees, was voted one of the best places to work in both the San Francisco Bay Area and the Phoenix area in 2008 and 2009. Company co-founders and co-CEOs Andrew Housser and Brad Stroh were named to the Silicon Valley/San Jose Business Journal's "40 Under 40" list in 2008, and are recipients of the Northern California Ernst & Young 2008 Entrepreneur of the Year Award.
###