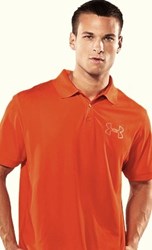 It feels good to save enough water annually to supply planes to put out forest fires.We save 30,000 plus gallons of water annually and prevent chemicals from running into our waterways with our eco friendly, high performance car detailing products.
Bridgeville, PA (PRWEB) November 20, 2013
Chuck's Car Detailing, Supplies, and Tire in Pittsburgh want to send their thanks to their car detailing customers in Pittsburgh for allowing them to expand from only mobile detailing to offering their customers a heated and large eco-friendly car detailing warehouse located in Bridgeville, Pa. They're announcing the opening of it with this press release.
What makes Chuck's Car Detailing different? One thing comes to mind. They save over 30,000 gallons of water annually by being a loyal dealer for a high performance,enthusiast grade car detailing brand.This allows them to offer the highest quality car detailing work performed on their customers' cars, while being incredibly eco-friendly, preventing chemicals from entering Pittsburgh's waterways and drains.
Visit them today Pittsburgh. They are located in Bridgeville at their address on their website.
They are also announcing offering several other services to provide customers the convenience of a one stop and done place to go for your car. Besides from car detailing, take advantage of packages including buying "A" grade used tires that fully inspected for your car. As well as quality window tinting, and purchasing do it yourself auto detailing supplies that are of course, eco friendly.
Visit Chuck's at 121 Irwin Way in Bridgeville today and drop off your car. Their car detailing warehouse is fully secured by a fence at night, and next to a police station in a nice area. Chuck's Car Detailing also offer heated car storage for sports cars. Only select spots open so be sure to them a call or text today and reserve your spot.
Chuck's is rated an A letter grade by Angies List members and wants the same opportunity to make you proud of your car again and protect it's value so you can get the highest selling price possible.