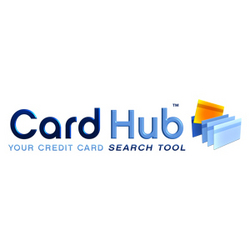 Paying off your balance every month instills financial discipline. Charge card users are less likely to incur unnecessary debt, and are therefore more in control of their finances, which results in a stronger credit history
Arlington, Virginia (PRWEB) October 14, 2008
Building on the success of its initial launch of Card Hub, the combination of an "Online Shopping Mall" and "Consumer Reports" for credit cards, Evolution Finance, Inc. today announced the unveiling of a charge card comparison service within CardHub.com.
"Our new charge card comparison within CardHub is yet another manifestation of our corporate mission, which is to give more financial control to everyday people," said Evolution Finance CEO and founder Odysseas Papadimitriou. "We're pleased to be the one-stop solution for anyone looking for credit cards and charge cards."
The new charge card comparison area within Card Hub highlights the rewards, benefits, and annual fees of personal and business charge cards.
Charge cards are credit cards that require the balance to be paid in full every month. Typically, charge card holders have excellent credit.
"Paying off your balance every month instills financial discipline. Charge card users are less likely to incur unnecessary debt, and are therefore more in control of their finances, which results in a stronger credit history," explained Papadimitriou.
Charge cards generally assess a larger annual fee than regular credit cards, but also tend to offer more benefits and rewards than credit cards.
About Evolution Finance, Inc. and CardHub.com
Considered one of the five hottest start-up companies in the mid-Atlantic region, Evolution Finance was created out of a passion to give more financial control to everyday people. Card Hub, its first service, is a credit-card search tool that puts credit card reform into the hands of consumers. Its one-of-a-kind dynamic search engine allows consumers to find credit cards and charge cards tailored to their credit history and needs.
###