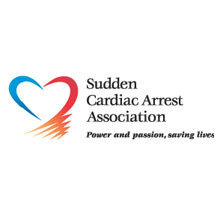 The SCA Coalition now stands more than 30 members strong, and we are all confident that this new website will be an important part of accomplishing our aggressive agenda and saving lives
Washington, DC (PRWEB) July 27, 2007
This week, the Sudden Cardiac Arrest (SCA) Coalition announced the launch of a comprehensive website to underscore the Coalition's efforts to stop cardiac arrest. The website, StopCardiacArrest.org, contains information about the prevalence of SCA, possible risk factors, as well as provides tools and resources for how to learn even more, all demonstrating the need for greater research, awareness and access to treatment.
"With this new website, we will be able to educate both the American public and the decision-makers in Washington on the urgency of addressing sudden cardiac arrest," said Charlie Jones, Vice President of Communications for the Heart Rhythm Society, and co-chair of the SCA Coalition. "From illustrating the broad and deadly impact of SCA with an interactive map of the US, to telling the personal stories of those who've been directly affected by SCA, this website will be a key tool in demonstrating that it is time to focus the government's attention and significant resources on a killer that claims more than 250,000 lives each year."
The website contains features to mobilize the national public, as well as arm decision-makers with facts and examples as they strive to enact change. Some of these features include:

An interactive state-by-state map of annual deaths from SCA
Fast facts about this leading killer
Results of a national public survey regarding Americans' support for increased resources to fight SCA
Tools for decision-makers and the media
Personal stories from survivors
Advocacy links for the public to become involved
As the legislative campaign builds momentum, the site will become a centralized resource where bills and related materials will be posted, and other legislative tools, like white papers, can be accessed. While research at this time is still minimal, any studies or papers published on SCA will be posted to the site for easy reference for advocates, Hill staffers, the medical community or the general public.
"The SCA Coalition now stands more than 30 members strong, and we are all confident that this new website will be an important part of accomplishing our aggressive agenda and saving lives," stated Jones. "We believe this site effectively and concisely provides key information about SCA, highlighting the need for the federal government to focus resources to fight this deadly killer - ultimately generating greater research, awareness and access to treatment for the American public."
On the website, users will also be able to access the vast resources of the SCA Coalition's more than 30 members, by linking directly to their websites. Through both the Coalition's website and their own efforts, each of these members will help urge Congress and the federal agencies involved in national health policies and programs, to devote more resources to greater public awareness of SCA, research and access to life-saving therapies.
StopCardiacArrest.org will help the SCA Coalition, over the next year, encourage the introduction and passage of an Omnibus bill that, if passed, will provide the U.S. Department of Health and Human Services with the resources and the imperative to develop and implement a comprehensive education and research program for SCA. This will include appropriations for medical screening and tracking studies, as well as public awareness and education campaigns. The bill will also include a resolution to create a National Sudden Cardiac Arrest Week, to set aside time each year to focus national public attention on this deadly killer.
About Sudden Cardiac Arrest (SCA):
The SCA Coalition is comprised of more than 30 organizations passionate about preventing sudden cardiac arrest deaths through legislative initiatives that lead to greater public awareness, research and access to life-saving therapies. The SCA Coalition is focused on national issues that have the opportunity to bring about meaningful change that will save lives. For more information on SCA, visit: http://www.suddencardiacarrest.org
###