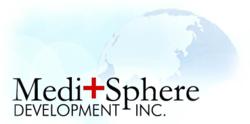 The speed with which the SMIHVH business license and hospital approvals were processed demonstrates the high level of collaboration between MSDI and the government representatives of China (Charles Franc - CEO)
(PRWEB) October 03, 2012
MSDI is a medical facilities and services planning, development and management company founded in California, USA in 2006. MSDI was established for the purpose of planning, developing and managing full-service and specialty hospitals globally, with an initial focus in China.
SMIHVH and its network of associated diagnostic imaging service centers will specifically serve four main cities (Weifang, Yantai, Qingdao, and Weihai) as well as the City of Rushan and other regional cities, all of which are located on the Shandong Peninsula. It is expected that SMIHVH will also provide services to patients from other regions within China, and those from many countries abroad as well.
MSDI, acutely aware of the need for early detection of cardiovascular disease, quality treatment for those afflicted, and seamless convalescent care, looks forward to introducing its unique Center of Excellence (COE) style of hospital operation and medical services delivery to the peoples of the Shandong Province and beyond.
Charles Franc, CEO of MSDI, commented that "The speed with which the SMIHVH business license and hospital establishment approvals were processed demonstrates the high level of collaboration between MSDI and the government representatives of Rushan, Weihai and Shandong, and PRC party officials alike." The applications were approved within the ensuing two month period following formation of the SMIHVH joint venture between MSDI and the city of Rushan on July 12th, of this year.
Studies have predicted a 50% increase in cardiovascular events in China over the next 20 years. The need for effective cardiovascular diagnosis and treatment delivery systems that utilize the best equipment and staff available today is clearly indicated for China. MSDI has empowered SMIHVH with the charter to develop and implement the latest hospital technologies and processes delivered by highly qualified physicians and staff.
MSDI plans to develop multiple western style cardiovascular hospitals in China to help overcome a number of issues currently faced by Chinese hospital systems. These problems, in part, include inconsistent diagnosis and treatment, discontinuous patient care requiring family members to bridge the gaps, and poor information flow regarding patient conditions and recommended medical treatments.
MSDI provides management and advisory services to hospitals, specifically in the areas of cardiovascular performance improvement, performance-based clinical centers of excellence (COEs) development and operations using western healthcare services management principles and clinical operations.
MSDI headquarters are located at 24591 Del Prado, Suite 201, Dana Point CA 92629, USA. For more information about Medi+Sphere Development, Inc., please call (949) 625-6000 or visit: [http://www.m-sdev.com.
Press Contact
Medi+Sphere Development, Inc.
Name: Peter Rastello
Phone: +1 (949) 625-6000, ext. 104
Email: prastello(at)m-sdev(dot)com