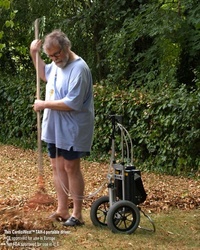 Medicare's final decision means that nearly all insured Americans who need the artificial heart will be able to get one
TUCSON, Ariz. (PRWEB) May 28, 2008
"Insurance coverage by almost all U.S. plans, combined with a discharge driver that allows stable patients to recover at home, will quadruple the number of people we can help," explained Rodger Ford, President and CEO of SynCardia. "There is no better bridge-to-transplant than the CardioWest artificial heart. It saves more lives."
Originally designed as a permanent replacement heart, the CardioWest artificial heart is currently approved as a bridge-to-transplant for patients who are days, if not hours from death from end stage biventricular failure. Their survival is dependent upon receiving an immediate matching donor heart, or a CardioWest artificial heart as a bridge to human heart transplant.
Benchmark #1: Medicare/Medicaid Reimbursement
SynCardia achieved the first benchmark on May 1, 2008, when the Centers for Medicare and Medicaid Services (CMS) reversed its 1986 non-coverage policy for artificial hearts and approved reimbursement for the CardioWest artificial heart.
"Medicare's final decision means that nearly all insured Americans who need the artificial heart will be able to get one," said Ford. "Most of the insurers who didn't cover the artificial heart use CMS decisions as their benchmark for coverage."
Benchmark #2: Stable U.S. CardioWest Patients Will Be Able to Recover at Home
Since July 17, 2006, stable CardioWest patients in Europe have been able to recover at home while they wait for a donor heart, made possible by the CE approved European portable driver. In the U.S., CardioWest patients are currently confined to the hospital for 30 to 90 days while waiting for a matching donor heart for transplant.
Later this year, SynCardia will submit an application to the FDA to conduct an IDE clinical study of the Companion Driver System at 22 U.S. CardioWest certified centers. The Companion Driver is designed for use in both the hospital and for discharge.
Benchmark #3: Worldwide Availability of the Companion Driver System
Today, there are only 38 FDA and CE approved CardioWest operating room drivers available worldwide. This restricts the number of patients who can be implanted with the CardioWest artificial heart. Availability of the new Companion Driver System will remove this constraint.
Once the application for the FDA clinical study of the Companion Driver System is submitted, and if approved, SynCardia will have the capacity to produce up to 40 Companion Driver Systems per month through its U.S. OEM.
The Companion Driver System is intended to be serviced by replacement, with no on-site repair service required. The drivers will be supplied and returned through Federal Express.
Read more in SynCardia's 2007 Annual Report
The CardioWest artificial heart is the first and only FDA, Health Canada and CE Mark approved temporary Total Artificial Heart in the world. There have been more than 715 implants of the CardioWest artificial heart, accounting for more than 125 patient years of life on the device.
In the 10-year pivotal clinical study of the CardioWest artificial heart (New England Journal of Medicine 2004; 351: 859-867), 79 percent of patients receiving the artificial heart survived to transplant. This is the highest bridge-to-transplant rate of any approved heart device in the world.
MULTIMEDIA GALLERY http://www.businesswire.com/cgi-bin/mmg.cgi?eid=5695344