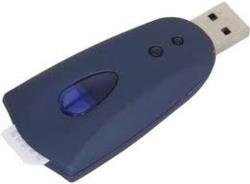 There are a number of reasons why this is an essential piece of software these days
(PRWEB) August 06, 2012
Card Recovery Pro is an easy to use program that will help recover lost or deleted photos in three simple steps. With this software, simply connect the device to one's computer or plug the card into its slot and then perform a full scan. Card Recovery Pro will then allow the user to preview and recover all files, even if they are not visible on the hard drive.
"There are a number of reasons why this is an essential piece of software these days, not least of which is that so many of us carry hundreds of photographs on our cards without ever downloading them to the computer or the cloud," states Angi Taylor of EveryReview.net, adding, "If you have ever accidentally deleted your photographs or had a formatting error on the card, then Card Recovery Pro will help to recover the files."
Continues Angi, "Also, if your computer has been infected with some kind of a virus which has moved over to your card, then this will still allow you to recover the information. A lot of times, when a camera is turned off unexpectedly, when it loses power, or when there is some kind of unexpected activity while the camera is trying to write to the card, you can end up with the entire card getting wiped – but Card Recovery Pro will get your info."
Click here to read the full Card Recovery Pro Review, or visit the official Card Recovery Pro website by clicking here.
About EveryReview.net: EveryReview.net was launched in 2012 as a source of unbiased reviews, having recognized that most other "review" websites are designed to lead people toward purchasing the product being reviewed. It is the mission of EveryReview.net to write clear and unbiased reviews for its readers and members. To learn more about EveryReview.net, please visit http://www.everyreview.net/card-recovery-pro-review/.