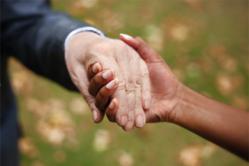 These findings are shocking and disappointing. Home care for older people and other vulnerable adults calls for the most stringent vetting.

Dr Charlie Easmon
Harley Street Care
London, U.K. (PRWEB UK) 2 November 2012
A Freedom of Information Request revealed that the Care Quality Commission viewed the workers as not 'appropriately qualified'. The Care Quality Commission provides care agencies with guidance as to 'suitability of staffing' to make sure working practices fall in line with the requirements of the Health and Social Care Act 2008.
Care Quality Commission requirements for workers call for home care agencies to have stringent recruitment and selection processes; to conduct the necessary checks when they take staff on; to make sure workers are registered with appropriate professional regulators where necessary, and to refer individuals when they are no longer considered fit to work.
BBC Inside Out was told by the Care Quality Commission that their inspectors had found a total of 217 care providers who were employing staff without ensuring they were appropriately qualified as defined in the guidelines. The Care Quality Commission's findings included dozens of people with criminal records who had not been risk assessed and were working in people's homes unsupervised.
CQC guidelines declare that any carer who may pose a greater risk to vulnerable people – for example because of prior convictions – must be risk-assessed to judge their suitability for the role. Care Minister Norman Lamb stressed that care agencies must be held accountable by the Care Quality Commission. The Department of Health said individual providers were responsible for employing appropriate staff.
Dr Charlie Easmon, founder of leading London care agency Harley Street Care said:
'These findings are shocking and disappointing. Home care for older people and other vulnerable adults calls for the most stringent vetting. Providers should conduct each necessary check to ensure that every single person who comes to work for them is safe and trustworthy – that's the very least they need to do. Beyond that, a good provider will also make sure any carer sent to someone's home is personally compatible with the service user – this is crucial for things like elderly care, and especially in cases of live in care.'
About Harley Street Care
Harley Street Care is a high-quality care agency in London for families seeking premium support at home. Covering a broad spectrum of care needs, from ongoing live in care for older people to short-term supervised or respite care for learning disabilities, Harley Street Care employs a dedicated team with a wealth of experience.