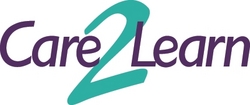 Tampa, FL (PRWEB) May 6, 2010
Care2Learn, Inc., the leader in online continuing education and training for post-acute healthcare providers, is celebrating National Nurses Week with a quick, easy promotion and a special educational offer that targets long-term nursing care providers. To participate in the promotion, prospective winners simply enter their name, email address, state, and profession for a chance to win a brand new Apple iPad.
"We know how hard nursing professionals work to take care of others – and we wanted to introduce ourselves to a new audience of nursing professionals with offers that take care of them. Just by completing the quick, free registration they can win an Apple iPad – and once they look at our course library, they'll see how convenient and affordable we're making the best online education in the business," said Ryan Sparks, Vice President of Content and General Manager for Care2Learn.
National Nurses Week is traditionally begins May 6, marked as RN Recognition Day, and ends on May 12 – the birthday of Florence Nightingale, founder of nursing as a modern profession.
Care2Learn's "Win an Apple iPad" promotion is already online and will continue through June 14th, with the drawing for the winner to be held June 15th. Entrants can simply register for the sweepstakes, or they can browse Care2Learn's special course catalog of 400+ hours of accredited online nursing courses and see how just $49.99 will help them complete their continuing education requirements over the course of a full year!
Care2Learn has more than 50 national and state accreditations, and is proud to be an American Nurses Credentialing Center (ANCC) Accredited Organization.
About Care2Learn
Founded in 2000, Care2Learn provides online education solutions to the post-acute healthcare market, which includes nursing homes, assisted living facilities, rehabilitation centers, and home healthcare and hospice facilities. The Care2Learn course library includes approximately 2,700 accredited course hours delivered to more than 320,000 healthcare professionals in all 50 states.
Acquired by RedVector, an online continuing education company for the design, engineering, and construction industries, Care2Learn continues to grow by offering customized online eLearning universities to companies who want to offer training and education solutions to their entire staff in a cost-effective, easy-to-use, and readily accessible manner. For further information, call 1-866-703-9418 or visit http://www.Care2Learn.com.
###