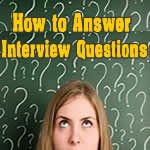 A proven system that gives any job seeker an advantage over other applicants.
Dallas, TX (PRWEB) February 19, 2013
Career Coach, Peggy McKee of Career Confidential has designed a 30/60/90 plan that gets any job seeker that sought after interview. This is a proven system that will enhance a job seekers resume to grasp the prospective employer's attention. By following this proven plan, an ordinary resume will turn into a resume that a hiring manager can't pass up. Career Confidential is offering job seekers the opportunity to learn the secrets of hiring managers with this complimentary webinar 30/60/90 Plan.
Sending resume after resume and still no interview request can be discouraging, even depressing after awhile. The resume is updated, great information is provided, even a separate sheet with references provided so that the prospective employer doesn't have to ask for them. Still, no interview requests. What's the problem?
Many job seekers assume that because there was no response from prospective employers about the resume, it simply because there wasn't enough or the right experience. By logging on to this complimentary webinar, How To Answer Interview Questions, job seekers will see right away the problem wasn't lack of experience. The problem is the experience of the job seeker wasn't focused.
The resume is the job seeker's calling card. It tells any potential employer they need to schedule an interview with that candidate before another employer does. Following the 30/60/90 Plan that Peggy McKee has designed can improve every job seeker's chance of landing that interview and getting a job offer. It won't matter if the job seeker is well experienced and seasoned for the position or is a recent graduate. After watching this complimentary webinar,http://careerconfidential.com/30-60-90-day-plan-how-to-create-and-use-it-to-knock-their-socks-off-in-the-job-interview/, anyone becomes the candidate prospective employers are looking to interview and hire.
Career Confidential's 30/60/90 Plan will get every job seeker that watches this webinar, over any obstacles that are in the way of getting that interview. Peggy McKee's clients have used this plan thousands of times and received multiple job offers the first time out with the plan. Once this plan is put into action, no job seeker will ever go into the job market or on a job interview without it.
This 30/60/90 plan really works in helping job seekers better sell themselves, gives the resume that extra boost that makes it stand out over all other candidates and gets the interview and the job offer. Take a look at this plan here http://careerconfidential.com/30-60-90-day-plan-how-to-create-and-use-it-to-knock-their-socks-off-in-the-job-interview/ and see what's wrong with the current process. Make the changes that are designed and laid out here then see those interview request start rolling in with job offers right behind them.
Career Confidential is committed to getting the unemployed back to work in 2013. After assisting over 10,000 people get a job, Career Confidential has set a goal to get 10,000 more people their dream jobs in 2013. Career Confidential exploded in 2012 with a 94% growth rate over 2011 in a down economy.
Based in Texas, Career Confidential specializes in the techniques and tools needed for a job search to be successful. This product is a customized and proven system that gives job seekers the power they need to nail the job they want.
With the guidance of CEO Peggy McKee and CTO Carl Chapman, two nationally recognized experts in the field of job search training, Career Confidential was founded in 2009 so that the original product, The 30/60/90 Day Business Plan, could be distributed more widely among job seekers across the world. From that one product, they now offer over 30 products that teach techniques and tricks to help every job seeker to land that perfect job.