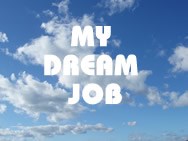 This plan not only helped me land a job in the position that I have been trying to get for several years, it helped me become one two finalists for a position that I really wasn't completely qualified for
Dallas, Texas (PRWEB) February 13, 2013
Career Confidential and Peggy McKee, CEO have set goals to get their customers into 10,000 more jobs in 2013. How do they plan to do this? By speaking to the masses in webinars and offering online job search tools proven to be effective and get a job fast. When a Webinar gets so many positive reviews, people take notice.
Peggy McKee of Career Confidential has created a system where anyone seeking a job can get career control. Getting inside with the experts to get the tips and tricks of what hiring managers and recruiters look for when selecting candidates for the interview process. While it may seem a mystery to those who have been on the job market way too long, it is pretty simple. Every job seeker should register for the 30/60/90 Day Plan Webinar to learn these tips and tricks.
Career Confidential offers daily webinars hosted by Career Coach Peggy McKee, where job seekers will see this 30/60/90 day plan in an outline format that will secure that job interview. With this career control plan, the days of sending out resume after resume will be done. Surprisingly, it really isn't that complicated and once the 30/60/90 day plan as been explained, it will be shocking what job seekers have been missing all along.
During this webinar, Peggy will show any job seeker how to solidify the information on a resume so that it is at the top of the stack and called for that desired interview. Register here at the How To Answer Interview Questions featuring a 30/60/90 day plan for the complimentary webinar. The webinar will demonstrate the 30/60/90 day plan is laid out so no matter how long anyone has been out of the job seeking market can nail that desired interview and take control of the career move.
One secret to this powerful 30/60/90 day plan is creating a resume by taking the time to think about the position applying for. Then how it fits into current career goals as well as matching the potential employer's goals. By taking the time to think this through, that job seeker will be moved to the top of the list of candidates. Why? Because it shows the potential employer how valuable of an perspective employee is sitting there, because they thought it through. The interview will lead to a job offer. The secret tips and tricks will be exposed at this webinar, Get Career Control with the 30/60/90 day plan.
By the job seeker taking time to match existing skills and desired goals match that of the position and the prospective employer's goal, the job seeker is taking career control. This thought process will help job seekers eliminate applying for jobs where qualifications aren't met, no more wasted time. This thought process explained in the 30/60/90 day plan webinar will also help the job seeker to focus on what positions to to go for in the future and how to nail that interview with a fine tuned resume.
Customers of Career Confidential have nothing but positive things to say about the 30/60/90 day plan. Bret Hobbs quoted "This plan not only helped me land a job in the position that I have been trying to get for several years, it helped me become one two finalists for a position that I really wasn't completely qualified for and would never have even received a second interview for before I used it!"
Those wishing to participate should go on line now at http://careerconfidential.com/answer-interview-questions/ to register with first name and email address. Once registered, confirmation email will be sent with instructions how to join the webinar.
# # #
Career Confidential is committed to getting the unemployed back to work in 2013. Based in Texas, Career Confidential specializes in the techniques and tools needed for a job search to be successful. This product is a customized and proven system that gives job seekers the power they need to nail the job they want.
With the guidance of CEO Peggy McKee and CTO Carl Chapman, two nationally recognized experts in the field of job search training, Career Confidential was founded in 2009 so that the original product, The 30/60/90 Day Business Plan, could be distributed more widely among job seekers across the country. From that one product, they now offer over 30 products that teach techniques and tricks to help every job seeker to land that perfect job.
Available for personal coaching sessions or answer questions about this topic overall, give Peggy McKee a call at 1-800-691-2562 or email her at Peggy(at)CareerConfidential(dot)com.