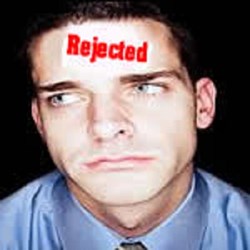 An insightful, informational webinar that provides tons of information, which is rare for webinars these days
DALLAS, Texas (PRWEB) February 14, 2013
Does it seem like the process of online job applications is taking forever and going nowhere? After completing an online job application with one company for the same position, over and over and still don't get a response, a person may ask themselves, why? Career Confidential has found a way to turn that no response into a request for an interview.Career Confidential is offering a complimentary webinar titled Why Online Applications Are Killing Your Job Search on Tuesday, February 19, 2013 at 12:00 PM CST over lunch.
With the skills and tools that Career Confidential shares with job seekers, the online job application process can be conquered with success. Even those who are currently employed but want to be ready "just in case", the complimentary webinar Career Confidential is offering provides the ammunition needed in today's job search market.
Career Confidential invites all job seekers, or potential job seekers, to sign up for this valuable complimentary webinar. Just a name and email address is all that is needed right here to get a confirmation and log-in directions for the day of the webinar.
Career Coach, Peggy McKee, has learned that maybe 5 online job applications out of every 1000 are actually looked at by the hiring manager. Ask anyone that has been in the job search market for awhile how much time they are spending completing on-line applications. Then ask them how many of those have they heard from afterward to schedule an interview.
There are many reasons why these job seekers aren't hearing back from their attempts according to McKee. The biggest one is too many other job applicants for one job opening. Companies are utilizing tracking systems that narrow down the potential candidates by the rules that the HR department implements and pull out those that are 'right' for the job.
As a result, job seekers will return again and again, filling out the same on-line applications only to get the same lack of results. Career Confidential provides strategic steps for job seekers to take, circumventing around those tracking systems and getting the resume to the decision maker. According to Peggy McKee, the on-line application process can be successful using the system and tools provided by this Why Online Applications Are Killing Your Job Search Webinar from Career Confidential.
McKee guarantees that Career Confidential will provide every job seeker that registers for this complimentary webinar with the information needed to get past the on-line application roadblock. Within just a few weeks, job seekers that follow the instructions shared will have job offers coming faster than ever dreamed. Every job seeker out there that wants to know more about getting around the on-line application process, follow this link http://careerconfidential.com/online-applications-killing-job-search/ on how to register.
Webinar attendees leave the webinar feeling "inspired", "hopeful" and describe the webinar as "An insightful, informational webinar that provides tons of information, which is rare for webinars these days", quoted Dan Rogers.
The next complimentary webinar will be held online February 19, 2013. Those wishing to participate should go on line now at Why Online Applications Are Killing Your Job Search to get all the information and register with first name and email address. Once registered, confirmation email will be sent with instructions how to join the webinar on February 19, 2013.
###
Career Confidential is a rapidly growing job search training company based in Texas that specializes in providing job seekers with powerful and customizable tools and techniques to get the jobs they want fast.
Since nationally-recognized recruiting and job search experts Peggy McKee (CEO) and Carl Chapman (CTO) founded Career Confidential in 2009, Career Confidential has grown from one product, the 30/60/90-Day Business Plan, to more than 30 products to guide candidates through every step of the job search.
Career Confidential helps job seekers worldwide. If you would like more information about this topic, or to schedule a coaching session, please call Peggy McKee toll-free at 1-800-691-2562 or e-mail Peggy at Peggy (at) CareerConfidential (dot) com.