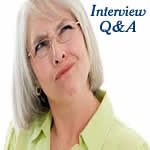 These tips are going to help you stand out from the other candidates and make sure your name gets to the short list.
DALLAS, Texas (PRWEB) February 25, 2013
February 26, 2013 Career Confidential will be hosting a live webinar led by CEO and Career Coach Peggy McKee. The webinar will provide job seekers with 25 tips for a fantastic, stress-free phone interview which teaches an easy way to learn success skills necessary to earn a live interview. Over 1500 have registered and there is limited space for this webinar. For job seekers planning to attend, this is the last day to register.
"We'll talk about how to get ready for it, what to say, how to answer their questions, and how to avoid some really big mistakes," McKee said. "These tips are going to help you stand out from the other candidates and make sure your name gets to the short list."
Not only is there no cost for the webinar, but attendees will get a "Telephone Interview Preparation Podcast" and an additional podcast on how to answer the most-asked interview question, "Tell Me About Yourself."
Space is limited and Career Confidential offers easier registration by following the link below.
To register, visit http://careerconfidential.com/phone-interview-tips-training-webinar/.
Career Confidential is committed to getting the unemployed back to work in 2013. After assisting over 10,000 people get a job, Career Confidential has set a goal to get 10,000 more people their dream jobs in 2013. Career Confidential exploded in 2012 with a 94% growth rate over 2011 in a down economy.
Based in Texas, Career Confidential specializes in the techniques and tools needed for a job search to be successful. This product is a customized and proven system that gives job seekers the power they need to nail the job they want.
With the guidance of CEO Peggy McKee and CTO Carl Chapman, two nationally recognized experts in the field of job search training, Career Confidential was founded in 2009 so that the original product, The 30/60/90 Day Business Plan, could be distributed more widely among job seekers across the world. From that one product, they now offer over 30 products that teach techniques and tricks to help every job seeker to land that perfect job.
Peggy McKee is available for personal career coaching. For answering questions about this topic overall, give Zanetta Siciliano a call at 1-800-691-2562.