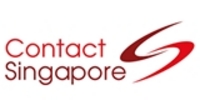 www.contactsingapore.sg/careers@home_us
Singapore (PRWEB) October 7, 2009
Contact Singapore (CS), is working with various organizations to present career opportunities to Singaporeans in the United States of America (USA) this October ("http://www.contactsingapore.sg/careers@home_us").
13 private and public sector organizations are looking to fill over 200 positions through Careers@Home: USA, which will be held in Los Angeles, San Francisco and New York on 10, 11 and 17 October 2009 respectively. The organizations include CapitaLand, the Economic Development Board (EDB) and the Government Investment Corporation (GIC). The types of jobs cover a broad range from engineering, finance and accounting and information technology to economics, architecture, management and strategy as well as international relations.
Careers@Home is a series of industry-specific events dedicated to Overseas Singaporeans. It brings Singapore-based employers together with overseas professionals and graduating students interested in working in specific industries in Singapore.
In the past year (October 2008 to September 2009), Contact Singapore has organized various Careers@Home events in cities such as New York, Chicago, Michigan, London, Sydney, Beijing and Shanghai.
"We are pleased to have this opportunity to reach out to global talent in the USA. This builds on the momentum set in February this year when we organized Careers@Home sessions in Michigan, Chicago and New York which attracted over 300 participants," said Ms Kee Ee Wah, Deputy Director of Contact Singapore. She will also be in the USA to meet and network with the participants of the event.
Other attendees of the event include senior representatives from the recruiting agencies, such as Ms Lim Soo Hoon, Permanent Secretary, Public Service Division as well as Mr Anthony Lim Weng Kin, President (Americas), Government Investment Corporation. Event participants can expect to interact with them through panel discussions and networking sessions.
Organizations participating in Careers@Home: USA:
1. CapitaLand
2. Defence Science & Technology Agency (DSTA)
3. Economic Development Board (EDB)
4. Government Investment Corporation (GIC)
5. Infocomm Development Authority (IDA)
6. Land Transport Authority (LTA)
7. Ministry of Education (MOE)
8. Ministry of Finance (MOF)
9. Ministry of Foreign Affairs (MFA)
10. Ministry of Trade & Industry (MTI)
11. Monetary Authority of Singapore (MAS)
12. Public Service Division (PSD)
13. Urban Redevelopment Authority (URA)
For more information on the participating organizations and respective career opportunities, visit "http://www.contactsingapore.sg/careers@home_us".
About Contact Singapore
Contact Singapore is an alliance of the Singapore Economic Development Board and Ministry of Manpower. It aims to attract global talent to work, invest and live in Singapore.
With offices in Asia Pacific, Europe and North America, Contact Singapore is the one-stop center for those who wish to pursue a rewarding career in Singapore, as well as business leaders and entrepreneurs who are keen to invest in or initiate new business activities here. Contact Singapore actively links Singapore-based employers with global talent and provides updates on career opportunities and industry developments in Singapore. We work with private sector partners to facilitate the interests of potential individual investors in Singapore.
For more information on working, investing and living in Singapore, please visit "http://www.contactsingapore.sg". For career opportunities in Singapore, please visit our job portal at "http://www.contactsingapore.sg/jobs"
###