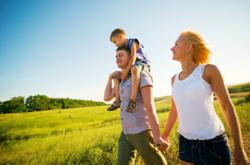 When an unexpected layoff occurs, the free agent worker is better prepared to look for another job.
Portland, OR (PRWEB) June 25, 2013
By adopting a proactive, entrepreneurial approach to work, people are better prepared for job insecurity and lifelong career change. Career guidance expert Career Key, http://www.careerkey.org, recommends six principles to guide the "free agent worker" to career success, including strengthening marketable work skills, life work balance, and optimism.
In sports, a "free agent" is an athlete who is free to sell his or her skills to the team that offers the best deal. Similarly, people have job skills and education in demand in the labor market. Career Key's newly updated article, "The Free Agent Outlook on Work" shows people how to adopt a more entrepreneurial, empowering view of work.
Drawing on his expertise in counseling psychology and career counseling, Career Key author Dr. Lawrence K. Jones, NCC recommends six principles guiding a healthier, proactive worker:
1. Strengthen Marketable Skills;
2. Stay Mobile, Prepare to Change Jobs;
3. Watch Your Company and Industry Information;
4. Do Better at Work;
5. Balance Life and Work; and
6. Optimism and Thinking Positive.
In the article, Dr. Jones describes each principle and how today's workers can put it into practice.
Using a proactive and balanced outlook on work, people see work at its core as an economic exchange: labor for pay, especially in today's global economy. While passion and self-fulfillment are important, ultimately wages depend on performance of work and job skills for which someone is willing to pay. Whether you are a self-employed artist or a business executive, the same principles apply.
This outlook on work is not intended to marginalize non-financial advantages and perspectives of one's job, but to help people gain healthier, more balanced attitudes towards it. So when an unexpected layoff occurs, a worker with this proactive, independent outlook is better prepared to look for another job. Also, his or her self-worth is not firmly tied to the lost job and former employer. The more people put themselves first, taking on responsibility for their career development, the better they position themselves in the labor market.
About the Career Key
Since 1997, Career Key has been the #1 Internet source for helping people choose careers and college majors. Advertising and registration-free, it offers valid career tests and career and education advice articles based on the best practices and science in the field. Career Key's author is nationally recognized counseling psychologist, Dr. Lawrence K. Jones, NCC, Professor Emeritus at N.C. State University.