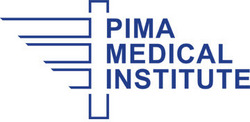 We are thrilled that Wendy has joined the Pima Medical Institute family.
Mesa, AZ (Vocus) May 24, 2010
Career training school, Pima Medical Institute, named Wendy Doolin as the new online admissions manager for the school. In her role, Doolin will be responsible for managing and training online admissions advisors, assisting the admissions advisors as they motivate and support working adults who enroll in online programs and building partnerships within the health care community to provide a high-quality affordable education.
"I am excited to join the team at Pima Medical Institute," said Doolin. "I look forward to leading the online admissions team in their pursuit of motivating and supporting working adults who are looking for the opportunity to explore health care careers that fit their lifestyles and their passions."
Doolin brings more than 15 years of experience in education admissions. Prior to her current position with Pima Medical Institute, Doolin served as Director of Admissions for a for-profit college in Phoenix, where she was responsible for managing a staff of associate directors of admission and admissions advisors while analyzing performance trends and consistently exceeding start budgets. She also worked with other high-profile for-profit colleges in various admissions roles.
"With Wendy's extensive education admissions experience, we look forward to working with her to develop and implement new online strategies and grow our online programs," said Christopher Luebke, Director of Admissions for Pima Medical Institute. "We are thrilled that Wendy has joined the Pima Medical Institute family."
Doolin is working to complete her bachelor's degree in Leadership from Bellevue University. She currently resides in Phoenix with her husband, Bill.
About Pima Medical Institute
Established in Tucson in 1972, Pima Medical Institute (PMI) is one of the premier medical career colleges in the western United States. PMI is a privately owned, accredited school dedicated to providing students with a well-rounded education that offers theoretical classroom studies coupled with real world training on-site at medical facilities. Pima offers a wide range of certificate and associate's degree programs, such as medical assistant, radiography, veterinary assistant and pharmacy technician.
PMI operates a total of 12 campuses in seven western states, with locations in Albuquerque; Tucson and Mesa, Ariz.; Denver and Colorado Springs, Colo.; Seattle and Renton, Wash.; Las Vegas; Houston; and Chula Vista, Calif. For more information and a complete list of programs offered at each of our campuses, visit career training school Pima Medical Institute or call 1-888-442-5998.
# # #