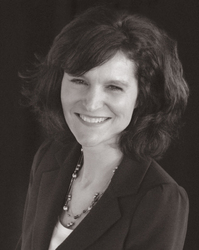 When achievement-oriented individuals hit a point in their career that limits their growth and potential, they become frustrated and unhappy
Westford, MA (PRWEB) April 28, 2009
Effective Career Coaching has launched to help achievement oriented professionals (sales, marketing, and aspiring entrepreneurs) reach the next level of their career. The firm is targeting this untapped market because of the unique talents, skills and passion of these achievement-oriented professionals in today's economic climate, and the founder's personal experience as a successful sales executive and career management professional.
"We help high achieving individuals expedite the process of career discovery, clarity, vision and action. Our clients focus on the prize -- they understand goals and objectives. We get them on the right path to finding their true and profitable career, quickly and effectively," says Christine Lauzon, founder and president of Effective Career Coaching.
The firm's philosophy is based on the work of well-known psychologist David McClelland who isolated three fundamental values for success: achievement, affiliation, and power. According to McClelland, each of us favors one value over the others as an intrinsic need in our work. The achievement-oriented professional will perform better over time because they are self-motivated by tangible results i.e. monetary incentives, commission and other creative concrete outcomes.
"When achievement-oriented individuals hit a point in their career that limits their growth and potential, they become frustrated and unhappy," adds Ms. Lauzon. Effective Career Coaching helps sales and other driven professionals transition to a new career or business opportunity by uncovering their purposeful and financially rewarding career path.
Effective Career Coaching programs help clients gain clarity on their individual skills and passion, and leverage specific techniques and methodologies to assist professionals in finding a more personally and professionally rewarding career.
High achieving professionals who are interested in taking the first step, can sign up for a free report Three Key Steps to Discovering a Purposeful and Financially Rewarding Career.
Ms. Lauzon is a certified career coach and successful entrepreneur with over a decade of experience in career management. She has worked with companies ranging from start-ups to Fortune 500 corporations, and has successfully counseled hundreds of sales, business development and, marketing individuals in career transition.
Coaching sessions are conducted by phone, enabling the firm to work with clients across the United States. For more information on career coaching tailored to achievement oriented professionals (sales, marketing, and aspiring entrepreneurs) in transition visit http://www.EffectiveCareerCoaching.com or contact Christine Lauzon directly at 978.692.3535.
###