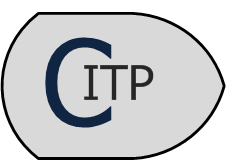 I wish I had something like this when I started my IT career!
Melbourne, Australia (PRWEB) April 11, 2013
Complete IT Professional has been an online provider of IT career advice and job hunting tips for IT professionals for several years. They have developed and released a new online course, the "Complete IT Job Guide", which assists those looking for IT jobs, whether they are seasoned IT professionals, graduates, or in between.
The Complete IT Job Guide was developed by Complete IT Professional in response to customer queries and market demand. "I was getting a lot of questions about job hunting in the IT industry, such as where to find a job, and what kind of jobs I can go for, on my website and through other contact methods", states Ben Brumm, founder of Complete IT Professional. "I decided to do something about these requests - I did some research, put in my own personal experience, and created a resource for all of those IT professionals looking for IT jobs."
"I'm thrilled to be able to announce the completion of this resource, and hope that it provides some great benefits to the IT community", says Ben. "I wish I had something like this when I started my IT career".
The Complete IT Job Guide, which is available at http://www.completeitprofessional.com/jobguide, is an online course for IT professionals. Its focal product is a comprehensive eBook guide, which details the IT job searching process from start to finish - from preparing your job search, résumés, cover letters, job advertisements, interviews, to getting the role and starting the job. It also includes many extra features, such as checklists, document examples, topic videos and chapter summary videos. A recent article on the website includes information about how to get an IT job.
The audience of the Complete IT Professional website primarily includes IT professionals who are looking to improve their IT careers. A portion of the audience is also IT graduates - those who have recently graduated from an IT-related degree and are looking for their first job in the industry. "This product aims to help those who are looking for an IT job, regardless of their experience. It can be used by IT graduates, or even those with a few years' experience. The advice is beneficial for both types", states Ben.
About Complete IT Professional
Complete IT Professional is an IT career development blog, providing career advice since 2011. It includes advice, tips, and information on a range of topics in the IT industry, such as advice for specific job roles, certifications, professionalism, communication and job seeking.