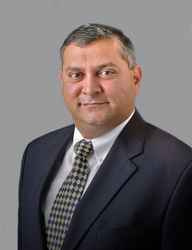 Since we launched the Career 100 in December 2007, the directory has expanded to more than 230 blogs, with hundreds of bloggers submitting their Web sites to the list
Sunnyvale, CA (PRWEB) March 4, 2009
RiseSmart announced today that the Career 100, the directory and ranking system for career blogs, has added new features and enhanced its algorithm by incorporating a broader range of metrics, including data from Yahoo and Alexa. The Career 100 is located at http://www.Career100.info.
"Since we launched the Career 100 in December 2007, the directory has expanded to more than 230 blogs, with hundreds of bloggers submitting their Web sites to the list," said Sanjay Sathe, founder and CEO of RiseSmart. "We've now introduced a number of improvements to the Career 100 to make it an ever better resource for those interested in job search blog s, recruiting blogs, HR management blogs, and other career-related content."
To better serve Career 100 bloggers and those jobseekers, recruiters, HR managers and others who use the directory as a reference, RiseSmart has added new metrics to its ranking system. In addition to Technorati rankings and Google PageRank, the Career 100 now factors Yahoo InLinks and Alexa traffic rankings into its algorithm.
The Career 100 also has added new features, including:
1. Search by blog name.
Users can search for specific blogs in the Career 100 and quickly find their rankings and other information.
2. Search content.
Users can search the content of all Career 100 blogs with a single search query. This makes the Career 100 a valuable reference tool for searching the content of hundreds of career-related blogs by keyword or topic.
3. View recent posts.
Users can view a popup window displaying recent posts from each Career 100 blog.
4. OPML Feed.
Users can access a feed incorporating all Career 100 blogs.
5. Career 100 badge with current rank.
Bloggers can display a badge on their Web site that automatically displays their current Career 100 ranking.
About RiseSmart
RiseSmart offers job search and outplacement services for $100K+ jobseekers and corporations via the Web. For $100K+ jobseekers, RiseSmart Job Concierge is a human-powered job search service that prescreens online search results for time-starved managers and executives. For corporations experiencing job reductions, RiseSmart Transition Concierge offers high-touch transition management services through a cost-efficient and results-oriented "Outplacement 2.0" model. For more information, visit http://www.RiseSmart.com.
###