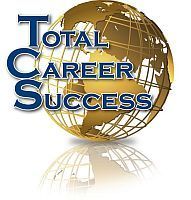 By continually developing yourself for activities you personally desire, you achieve a freedom to pursue multiple career options simultaneously.
Houston, TX (Vocus) July 22, 2010
Paula Caligiuri, PhD, work psychologist, professor of human resource management and author of Get a Life, Not a Job, will be featured on Total Career Success, an Internet show on VoiceAmerica Talk Radio Network, at 11 a.m. Central on Monday, July 26. The show is designed to inform listeners and encourage them to achieve their career goals by featuring experts and business leaders to provide advice on job search and career advancement. A leading expert in global career development, Caligiuri shares strategies for career fulfillment including:
•Spending more time on enjoyable work
•Identifying long term career choices to match one's skills and passion
•Transforming your current job
•Becoming "lay-off" proof
•Defining wealth-building activities
•Building an inspiring and financially secure career
Although some elements in the formula for career success have endured, such as conscientiousness, reliability, performance excellence, and possession of valuable skills, many of the elements for career success have change. In Get a Life, Not a Job, Caligiuri presents strategies based on the new employment reality and the real dynamics of today's world of work. By understanding the new work reality one can effectively navigate it and take control of one's own career destiny.
Rather than focusing on a series of jobs connected to employers, Caligiuri proposes focusing on financially rewarding activities that place ones interests, needs, talents, and motivators above those of any particular employer.
Caligiuri said, "By continually developing yourself for activities you personally desire, you achieve a freedom to pursue multiple career options simultaneously."
"Paula Caligiuri is an expert in workplace and career solutions," Sheryl Dawson, co-host shared. "Paula helps you decide what you want and shows you how to go about getting it."
Ken Dawson, Total Career Success show host added, "Paula provides tips on how you can radically change your approach to your job and career."
Dawson stated, "By redesigning your career you can tap your passion, gain fulfillment and develop a work-life balance that will lead to real financial freedom."
To listen to the broadcast, please visit voiceamerica.com and click on the Total Career Success icon. The show will air live at 9 – 10 a.m. Pacific time on July 26 and will then be available as an archive on the web site or to be downloaded to MP3 players and cell phones, or from iTunes http://www.itunes.com/podcast?id=311541702
For 7 free videos on career transition for boomers and every generation, visit http://www.betterjobbetterlife.com
About Paula Caligiuri, PhD
Paula Caligiuri, Ph.D., is a Professor in the Human Resource Management Department at Rutgers University where she has directed the Center for HR Strategy since 2001. She has been recognized as one of the most prolific authors in the field of international business for her work in global careers, international human resource management, and global leadership development. As a career expert, Paula has written Get a Job, Not a Life. For human resource management professionals she has also written Harmonizing Work, Family, and Personal Life and Managing the Global Workforce. She has covered career-related topics for national networks and has hosted a pilot for a television show, CareerWATCH. Paula holds a Ph.D. from Penn State University in industrial and organizational psychology.
About Total Career Success
Total Career Success, which is broadcast on VoiceAmerica, the world leader in Internet Talk Radio, aims to engage listeners in new ways of thinking about their potential, their goals, and their future. The show hosts are Ken and Sheryl Dawson, principals of Total Career Success, Inc. and authors of Job Search: The Total System, 3rd edition. They have served corporations in outplacement and career development as well as talent management optimization for 30 years in their consulting firm Dawson Consulting Group. The show presents guests who are experts in their fields to share the lessons they have learned in succeeding in their various areas of excellence and to discuss tips about a broad range of career issues, from specific career opportunities, to industries and workplace changes, to financial and career advancement considerations. To access their free job search and career transition video series visit http://www.betterjobbetterlife.com For more information, visit totalcareersuccess.com
# # #