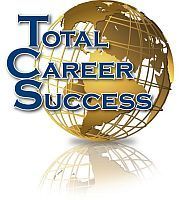 Tammy Erickson is an expert in workforce trends and talent management solutions
Houston, TX (Vocus) June 10, 2010
Tamara Erickson, organizational consultant and author of What's Next, Gen X: Keeping Up Moving Ahead, and Getting the Career You Want, will be featured on Total Career Success, an Internet show on VoiceAmerica Talk Radio Network, at 11 a.m. Central on Monday, June 14. The show is designed to inform listeners and encourage them to achieve their career goals by featuring experts and business leaders to provide advice on job search and career advancement. Members of Generation X—the 30-to-44 age cohort—have drawn the short stick when it comes to work. The economy has been stacked against them from the beginning. Tammy Erickson lays out a powerful framework for shaping a satisfying, meaningful career, revealing how X'ers can:
•Use their unique capabilities to become effective leaders
•Identify work that matches what they care most about
•Succeed in a corporate career or an entrepreneurial venture
•Spot and seize newly emerging professional opportunities
Generation X is sandwiched between Boomers (with their constant back-patting blather and refusal to retire) and Gen Y's (with their relentless confidence and demands for attention). Stuck in the middle of their lives and between two huge generations that dote on each other, Gen Xers have been crowded a little too much. But they can move forward in their career. And Tamara Erickson shows how.
Erickson explains the forces affecting attitudes and behaviors in other generations—Traditionalists (born 1928-1945), Boomers (born 1946-1964), X'ers, and Y'ers (born 1980-1995)—so X'ers can start relating more productively with bosses, peers, and employees. She assesses Gen X'ers progress in life so far and analyzes the implications of organizational and technological changes for their professional future.
"Tammy Erickson is an expert in workforce trends and talent management solutions," Sheryl Dawson, co-host shared. "Tammy helps you decide what you want and shows you how to go about getting it."
Ken Dawson, Total Career Success show host added, "Tammy explains how X'ers can find a type of work and a place of work that suits them—by identifying work activities that engage them, that feel effortless and energizing, and that activate their passion, such as the opportunity to create something of lasting value, to be part of a winning team, or to take on interesting challenges."
Dawson stated, "Provocative and engaging, Tammy helps the 30-to-44 set break free from the middle—and chart a fulfilling course for the years ahead."
To listen to the broadcast, please visit voiceamerica.com and click on the Total Career Success icon. The show will air live at 9 – 10 a.m. Pacific time on March 29 and will then be available as an archive on the web site or to be downloaded to MP3 players and cell phones, or from iTunes http://www.itunes.com/podcast?id=311541702 For 7 free videos on career transition for boomers and every generation, visit http://www.betterjobbetterlife.com
About Tamara Erickson
Tamara J. Erickson is a McKinsey Award-winning author and widely respected expert on collaboration and innovation – on building talent and enhancing productivity – and on the nature of work in the intelligent economy. She was recently named one of the 50 most influential living management thinkers in the world by Thinkers 50, a biennial guide created by Dearlove and Crainer and published in The (London) Times. Her work is based on extensive research on the changing workforce and employee values and, most recently, on how successful organizations innovate through collaboration. Tammy has authored or co-authored numerous Harvard Business Review articles, including It's Time to Retire Retirement, winner of the McKinsey Award, an MIT Sloan Management Review article, and the book Workforce Crisis: How to Beat the Coming Shortage of Skills and Talent. She recently completed a trilogy of books on how individuals in specific generations can excel in today's workplace. Retire Retirement: Career Strategies for the Boomer Generation, What's Next, Gen X? Keeping Up, Moving Ahead and Getting the Career You Want and Plugged In: The Generation Y Guide to Thriving at Work. Tammy is Managing Director of nGenera Collaboration Services and President of the nGenera Innovation Network. Her blog "Across the Ages" is featured weekly on HBSP Online: .http://discussionleader.hbsp.com/erickson/
About Total Career Success
Total Career Success, which is broadcast on VoiceAmerica, the world leader in Internet Talk Radio, aims to engage listeners in new ways of thinking about their potential, their goals, and their future. The show hosts are Ken and Sheryl Dawson, principals of Total Career Success, Inc. and authors of Job Search: The Total System, 3rd edition. They have served corporations in outplacement and career development as well as talent management optimization for 30 years in their consulting firm Dawson Consulting Group. The show presents guests who are experts in their fields to share the lessons they have learned in succeeding in their various areas of excellence and to discuss tips about a broad range of career issues, from specific career opportunities, to industries and workplace changes, to financial and advancement considerations. To access their free job search and career transition video series visit http://www.betterjobbetterlife.com For more information, visit totalcareersuccess.com
# # #