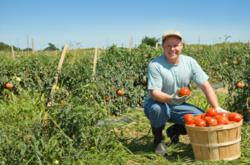 This free Career Key web article shows students how to choose the right career cluster based on their interests and Holland personality types.
Portland, Oregon (PRWEB) December 21, 2011
For students choosing a career cluster and career pathway, Career Key's updated, free web article, "Choose a Career Cluster, Career Field or Career Pathway" gives expert advice. This choice has a major impact on students' academic and career success. In five steps, Career Key shows students how to choose the right cluster based on their interests and Holland personality types. Visitors can see and download a free "Career Key Map of Career Clusters and Career Pathways."
Recent research shows that a close match of one's Holland personality types and interests to programs of study and occupations improve grades, graduation rates and future job satisfaction. But choosing from the 16 career clusters and 79 career pathways is a significant challenge for students because it is not organized by interests, but by industry.
Career Key helps students overcome this challenge by matching the results of its valid career assessment of Holland's personality types with occupations and their related career clusters and career pathways.
In five steps, Career Key's article "Choose a Career Cluster, Career Field, or Career Pathway" guides students through the decision-making process, enabling students to reap the benefits of "personality match" research. These benefits can only be realized through the use of a valid Holland assessment like The Career Key. "Valid" means that research proves the test accurately measures what it says it measures.
In the article, for each of the six Holland personality types: Realistic, Investigative, Artistic, Enterprising, and Conventional, Career Key lists matching occupations and assigned career clusters. Specific career pathways assigned to each occupation are found in the companion e-book, "5 Steps to Choosing the Right Career Cluster or Pathway."
The article reflects Career Key's most recent, annual update of its lists of occupations, career clusters and pathways, organized by Holland personality type and Career Key work group.
About The Career Key®
Since 1997, Career Key has been the #1 Internet source for helping people choose careers and college majors. Advertising and registration-free, it offers a valid career test, information, and advice articles based on the best practices and science in the field.
Career Key's author, Dr. Lawrence K. Jones, NCC , is a nationally recognized counseling psychologist and vocational guidance expert. He is Professor Emeritus in the College of Education at North Carolina State University.
###