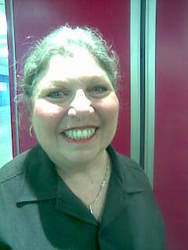 Deerfield Beach, FL (Vocus) May 27, 2010
This small business boot camp, organized by Career Performance Institute, will cover the many issues people need to consider before starting their own business. Some of the many topics that will be covered include, but are not limited to, the following:
What does it take to have a business?
Should an individual have a business plan?
What are some of the hidden costs to include in ones' budget?
Should it be a sole proprietorship, partnership, or LLC?
How important is record keeping for income taxes?
What is needed to create a solid foundation on which to build a successful business?
Companies will be offered the opportunity to sponsor this seminar and have a table with their products at the expo. The levels available for sponsorship are superstar level, platinum level, gold level, silver level, bronze level, and also a major sponsorship level for corporations.
This free business boot camp for entrepreneurs will also promote the NPO International Disabled Entrepreneurs, Inc. whose purpose is to help people with disabilities learn the skills needed to have their own business. The keynote presenter is Dr. Stan Fine known as the Business Doctor in addition to several other speakers discussing the topic of running ones' own business.
The date has not been decided, but it will be scheduled for later this year, and take place in Atlanta, GA. For anyone wanting to participate in the Expo and have a table to promote one's services and products, one should contact Career Performance Institute. As a sponsor two of perks are access to the database and the opportunity to have 15 minutes to give a short presentation about one's company and a table to sell one's products and books.
Davida Shensky, President
Career Performance Institute
678-462-1170
###