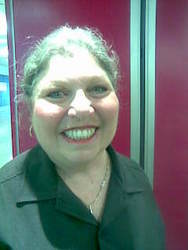 Deerfield Beach, FL (Vocus) July 16, 2010
Career Performance Institute is creating a series of teleseminars and group coaching classes to help individuals overcome personal obstacles, and take control of their lives. Career Performance Institute wants to help people make the right decisions on one's career, personal development, setting goals, communication, listening, reducing personal stress, time management, and understanding natural behavioral styles. Understanding where strengths and weaknesses lie is important so one can make the right decisions and achieve the goals they want in life.
A dream is something one may want in life, but it will remain a fantasy until they put it into action and make it a reality. When pursuing dreams it is important to take life to a completely new level and unbox yourself to achieve goals in life. Create a dream bigger than life and then grow into it. People should inspire and empower themselves. Do not kill a dream before all the possibilities and choices toward a successful personal and business life have been explored. Career Performance Institute wants to coach individuals on how to create a successful model to follow.
To make a dream come true one has to believe it can happen and one needs the power to make the dream come true. If one doesn't believe in their dream then it is just a fantasy, but a dream is something that one makes happen so it becomes a reality. A strong belief system is what underlies one's thoughts, feelings, attitude, and judgments. One just needs to put a plan of action into place to move to the next level in one's personal life.
Everyone has unique gifts that make them good at what they do, whether it is creative in the arts, going after researching data, good at being of service to others, or even have the talent to run a business as a business owner. Career Performance Institute seeks to help people explore dreams and figure out how to get them from fantasy to reality. There are dreams that one has for their life and there are dreams that life has for one.
One is often conditioned to give their power away to someone else, but one needs to learn to take control back over one's life. One way to do that is to find a role model that one wants to emulate and let them help you change your mindset. It takes 30 days to break a pattern and 30 days to recreate a pathway so one can change their thoughts from ones of failure to ones of success. One way to change one's mindset is to change the thought processes one has grown up with and changing the scripts one hears in one's thoughts to positive affirmations.
Sign up to participate in this free teleseminar is scheduled for August 29, 2010 at 8:00PM EST. Send email to succoach@yahoo.com for event link to participate in teleseminar.
Career Performance Institute
###