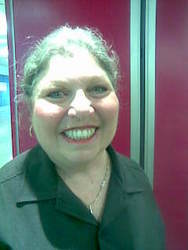 Deerfield Beach, FL (Vocus) March 16, 2010
Career Performance Institute announces its radio show Live without Limits on Blog Talk Radio. Some of the topics are promoting your business, using the Internet to market your business, finding a job, communication in the workplace, and social media. Currently a series of shows are being presented on starting your own business. The show airs live every Saturday morning from 9:00AM to 10:00 AM EST. After the show is completed it becomes archived to be listened to at anytime.
As a business owner or coach with services to sell using this tool helps create a product to sell, helps promote your expertise on a topic, and a marketing tool to companies looking for trainers to train on a particular topic. Anyone can become a host of their own show. Go to Blog Talk Radio, register as a host, title your show, set up your first show, and start promoting the show through social media like Facebook and Twitter. Shows can cover these categories: entertainment, sports, music, family, politics, and business. All hosts can invite guests for a Q& A, connect with other hosts, send messages to hosts, and mark another show as a favorite to listen to, feature the show, and present the show from anywhere as long as you call in. There is a host line to call in on and a guest line for listeners to call in on. Just go to the website and login, and pull up your switchboard. Music can be uploaded and included on the show, advertising can be included while the show is airing, and there is a revenue sharing program to opt in to, & earn money every time someone listens to the show. A premium membership is available for a small fee so an 800 line can be set up as a call in number, plus more services available to make the show a true call in show like The Zone a radio show broadcast on Comcast cable network in the South.
Career Performance Institute helps companies set up radio shows to market your products and services. As a small business owner this tool can be used to market your expertise on any topic. One has the option to link their radio show to a Twitter account, Facebook account, and/or MySpace account for friends to listen to. Learning to use the Internet effectively as a marketing tool needs to become a part of any marketing plan a company incorporates into their plan, as it can be done for minimal cost.
Career Performance Institute
678-462-1170
# # #