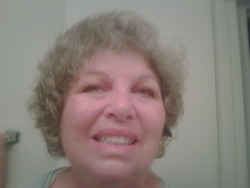 Deerfield Beach, FL (Vocus) October 7, 2010
Davida Shensky, founder of Career Performance Institute, was invited to participate and submit a chapter for a book on public speaking superheroes being written by Carma Spence.
This book will be published and available on the market in 2011. The interview was conducted on September 9, 2010 as an audio that will be available along with this book.
Some of the questions answered in this interview were:
1. What was your journey to success?
2. Do you think public speaking is a learned skill or something you were born with? Why?
3. If you are of public speaking superpower, what do you believe is your main power?
4. What advice would you give someone to help them become a superpower themselves as a public speaker?
5. If someone wanted to find out more about you and your programs how would they go about this?
Ms. Shensky has talked about this in her radio show because she believes anyone who is in business needs to learn to become a good speaker in order promote a business. For instance, Toastmasters teaches its members to speak extemporaneously on any subject through table topics. Toastmasters help you become a competent speaker within the first 10 speeches you give too. Each speech gives you the opportunity to progress in a step by step method to become a competent speaker.
Through Career Performance Institute, Ms. Shensky works with clients to help them overcome their "limiting beliefs". When the subconscious and conscious minds work against each other the voices in one's head prevents one from achieving goals.
These thoughts, or trash, are tapes one hears in their head that they have heard many times, by significant others, parents, or siblings due to their own fears and inadequacies. The best way to learn to overcome these fears of inadequacy is to first understand why they exist and get to the root of the issue. Career Performance Institute offers life coaching to help one discover what these negative feelings are and how one can overcome them. After listing the trash being heard in ones' head it is placed up against the truth in an attempt to change one's thought processes to believe in the truths.
This theory comes from Eric Berne in Transactional Analysis where one learns to write a contract with oneself and be willing to make positive changes in one's life.
Career Performance Institute
678-462-0005
###