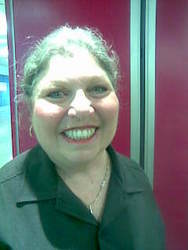 Deerfield Beach, FL (Vocus) April 9, 2010
Career Performance Institute incorporates social media into it's business plan. Career Performance Institute is familiar with the off-line marketing tools-- doing bulk mailing, buying mailing lists, and doing multiple mailings to promote your business. Now they are incorporating online marketing, an inexpensive and Today, a successful business incorporates both offline marketing and online marketing relatively new thing, utilizing social media tools to compliment the success the company has had with off-line marketing.
Social media means using sites like LinkedIn, Facebook, MySpace, and Twitter. This is also a medium that is misunderstood by the majority of the public. When someone joins Facebook or LinkedIn they need to find their niche and join groups. They have the ability to join groups where they meet people that have similar interests and are like minded. By joining these groups one will receive e-mails when someone posts information, as well as, requests to become connected as friends or business associates. The more people you connect with, the more people you can build a relationship with for referral of clients. There is no expense to join these groups and market services or product to other members.
Employees within companies have joined the social media groups and use these groups to market their company's products. Small businessmen and businesswomen should learn to use these tools, and if they are having trouble using them effectively money is being left on the table. Career Performance Institute has used this tool. This company is a member of these sites, joined as many groups as possible within their niche, become an open networker to build up a contact list, and built a relationship with contacts for client referrals.
Twitter is another social network site that can be used effectively for business; the problem is that too many people use twitter to talk about their personal life. This social media site was initially started for businesses to promote their services and products in as little as 140 characters. The idea is to promote one specific item and link it to your website.
Facebook, like MySpace, was initially started for college students to meet each other across the country, but has become a medium for business people to connect with each other. When these tools are used effectively you can also increase your search engine optimization ranking on Google. If there is a need to incorporate these tools into a personal business, contact Career Performance Institute.
Career Performance Institute
678-462-1170
###