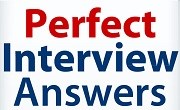 I had my interview yesterday with a very well known hi-tech firm that is famous for its rigorous interview tactics. I received high marks from everyone I met and it opened up the conversation
Dallas, TX (PRWEB) May 16, 2013
Career Confidential's Perfect Interview Answers Webinar will be held—at no charge—on May 21st. In this webinar, Peggy McKee, Career Confindential's expert career coach, will show job seekers what hiring managers are looking to hear from interviewees. Webinar attendees will also learn the perfect interview answers to the four most common interview questions, as well as interview techniques that will get them hired. Now is the time to click on the link above, register for the webinar, and attend the webinar. Job seekers will be able to get their job hunts back on track with the right guidance from Career Confindential.
Job seekers often feel unprepared and uneasy during interviews. They do not know that hiring managers are also unsure; hiring managers worry that they may hire the wrong person for the job. With the knowledge, insight, and techniques this webinar provides, job seekers will feel much more confident for their next interview. Anthony, a satisfied Career Confidential client, had this endorsement, "I had my interview yesterday with a very well known hi-tech firm that is famous for its rigorous interview tactics. I received high marks from everyone I met and it opened up the conversation."
Career Confidential is Committed to Getting America Back to Work
Career Confidential was founded in 2009 under the guidance of CEO Peggy McKee and CTO Carl Chapman, two nationally recognized experts in the field of career counseling. Career Confidential's successful first product, the 30/60/90 Day Business Plan, spurred the creation of over 30 products today that provide tools, techniques, and tips to help every job seeker find the perfect job.
Career Confidential exploded in 2012 with a 94% growth rate over 2011 in a down economy. After assisting over 10,000 people get jobs, Career Confidential has set a goal to get at least 10,000 more people into successful careers in 2013. Career Confidential is committed to getting the unemployed back to work in 2013.
Peggy McKee, a nationally recognized career counselor, is available for personal career coaching. For all inquiries, call Zanetta Siciliano at 800-691-2562.