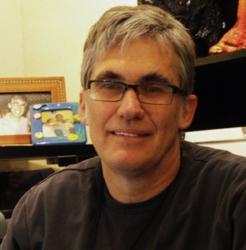 "The importance of a fun element in Career Education should not be underestimated. It adds incentive to become engaged in what is perceived by many students to be dry and boring."
- Bernard van Speyk
Toronto, Ontario (PRWEB) May 29, 2012
CareerCrate President and founder, Bernard van Speyk, celebrated the milestone video viewing count by announcing a week of fun, prizes, and the making of career videos.
During the week of 10th - 14th September, the period earmarked as CareerCrate's Career focus week, the career resource will be engaging students, parents, recruiters, schools, colleges and universities across North America in career related activities.
Students will be encouraged to make and upload videos about their parents' careers, either individually, or with school involvement. People in the workforce will be able to upload videos about their careers, either to promote careers they are passionate about, or to enter in fun categories such as "best job in the world", "most unusual job", "jobs in the most remote locations", etc.
Professional organizations and associations, business and industry will also have a unique opportunity to advocate for themselves as employers of choice, and to highlight careers of importance to them. They will be able to upload recruitment videos onto the site's Career Fair page without charge during the week. For organizations without recruitment videos available to them, CareerCrate's video production department is able to assist.
Educational institutions too, stand to benefit during this week. This will be an excellent opportunity for them to profile themselves to the many visitors anticipated during the course of the event.
Essentially CareerCrate is using this week to engage students and other career seekers in the important task of identifying a career for themselves. They will have access to a substantive collection of career information from CareerCrate's expanding library of career videos in addition to the wealth of information that it is anticipated will be uploaded by the public and recruiters. Best of all, the week will feature something which is sadly lacking in most career education - Fun!
CareerCrate will issue more updates about planned activities in the coming weeks and months. Please visit the website at http://www.careercrate.com for more information.
The website is the only career resource that encourages the public to upload videos about their own careers, thereby enabling the creation of a much richer career information data bank.