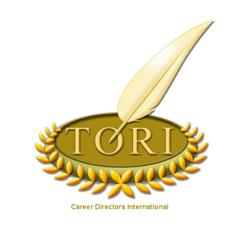 The TORI competition has allowed resume writers to challenge themselves and rapidly move resume writing from a simple craft to a highly strategic marketing process for job seekers.
Melbourne, Florida (PRWEB) February 21, 2013
Professional resume writers around the world are once again preparing to showcase their talents and test their merits in CDI's annual resume writing competition, The TORI Awards (Toast of the Resume Industry). Competitors will be able to enter their best fictionalized samples of professional resume writing in nine separate categories. This year, CDI has developed three new categories, which include best information technology resume, best sales resume, and best healthcare/medical resume. These are added to existing categories such as best executive resume and best creative resume.
Each year the competition grows significantly, as professional resume writers seek to win the coveted TORI awards. From each category of anonymous entries, five nominees are selected by a panel of judges, all certified resume writers and many former TORI winners. A second panel of highly-qualified and certified resume writers and award winners will then select the first, second, and third place winners in each category, resulting in 45 nominees, and 27 winners.
The competition has been running now since the year 2000 and has become a benchmark for quality in the resume writing industry. CDI President and former TORI Winner, Laura DeCarlo, states, "We have simply been awed by the evolutionary jumps in design and writing that have transpired from year to year in the TORIs. This competition has allowed resume writers to challenge themselves and rapidly move resume writing from a simple craft to a highly strategic marketing process for job seekers."
In short, professional resume writer needs to challenge themselves and be at the top of their game in quality, creativity, and wording to even obtain a nomination. DeCarlo also states, "We've seen so much growth in resume writing across these 12 competitions. Early on the judges occasionally struggled to find five nominees in some of the categories. However, for the last several years it has been more about selecting the truly exceptional resumes from the excellent ones."
The result of this continued quality and creativity leap in the resumes entered in the TORIs, is that everyone wins. While resume writers are challenging themselves and improving their skills, job seekers and employers are benefiting from clearer and more targeted employment documents. Further, the TORIs help job seekers to better gauge the qualifications of a prospective resume writer since all TORI-winning resume are posted on the Internet. This awareness about what makes a resume a winner truly empowers both resume writers and job seekers.
Resume writers also receive huge dividends from winning a TORI award or simply attaining a nomination. Amy Adler of Five Strengths Career Transition Experts states, "The TORI was a game-changer for my business. Almost immediately, I had more engaged clients from the market that I am continually seeking to attract."
The 12th annual TORI competition closes later than usual this year with a deadline of Friday, June 22nd. CDI encourages both resume writers and job seekers to visit their TORI Award page to learn more about the competition. At this time, winning resumes are available from 2006-2012.
Job seekers can also access a number of free resources at CDI's Job Seeker Center which range from information on how to select a career professional to informative videos and articles on topics from job search and resume writing to interviewing and career change.
About CDI: Career Directors International – http://www.careerdirectors.com
CDI is a global professional association that is committed to ensuring that career and resume professionals can grow and thrive in a rich, vibrant, exciting, safe, and nurturing environment. CDI is focused on championing the industry's cause for credibility and visibility; fostering exceptional success in every generation of career and resume professionals; and cultivating the career superhero that exists within each one of us.