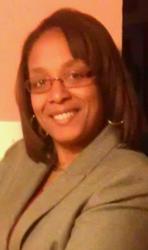 I started the business because in the company I had worked for, I was a trainer. I saw how morale would fall and no one would do anything about it. I needed a company where people enjoy what they do
Elkins Park, Pennsylvania (PRWEB) February 11, 2013
Career Essentials, LLC is pleased to announce a new menu of Leadership Development Programs, shifting focus and adding value as the company enters its 13th business year.
Career Essentials offers an extensive list of workshops and programs including Leadership and Influence, Communication Strategies, Personal Productivity, Workplace Diversity, and Time Management. With leadership being its focus, the Philadelphia-area company broadens its reach to provide corporations, small businesses, and entrepreneurs with business-strengthening training.
The transition from business development to leadership training is the latest positive step for Career Essentials, according to Principal Managing Director Vernetta Holman.
"I had been laid off several times. In 2000, I took a self-employment program the state of Pennsylvania was offering," said Holman. Some class time and one $500 microloan later, Career Essentials was born. "I started the business because in the company I had worked for, I was a trainer. I saw how morale would fall and no one would do anything about it. I needed a company where people enjoy what they do," Holman explained.
Career Essentials is the only company to have provided Career Development and Group Leadership for 18 after school programs in the Philadelphia School District. The company takes special pride in its outreach to often underserved populations such as youth and the African-American community. "Find out what you would do without being paid for it, and then it doesn't become a job for you. It becomes what you enjoy doing and going to everyday," says Holman.
Working closely to determine the best facilitators and training solutions to suit the needs of each client is the Career Essentials approach to building valuable, professional relationships. Its success is achieved through compatibility, experience, creative problem-solving, and expert communication.
To learn more about Career Essentials, contact Vernetta Holman at vholman(at)careeressentials(dot)biz or 903-231-3993.
About Career Essentials, LLC
Career Essentials, LLC is a High Impact Corporate Leadership Communications and Entrepreneurial Training Firm. The company provides training to produce confident leaders with skills that impact the bottom line while generating a positive and motivated work atmosphere.