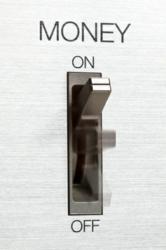 Our "Promising Careers" list offers a variety of career options with different levels of required education or training.

Juliet Wehr Jones, GCDF
Vice President, Career Key
Portland, OR (PRWEB) September 27, 2011
The Career Key® has just published its Promising Careers 2011 list on The Career Key Blog, careerkey.blogspot.com. When used with Career Key's popular valid career test, the list helps people match their personality to promising careers and increase their chances of a successful career choice. Research shows choosing a career compatible with one's personality predicts job success and satisfaction.
The list is presented in a 6-part series (all linked together at the end), with one post for each of the six Holland personality types: Realistic, Investigative, Artistic, Social, Enterprising, and Conventional. Included with the list are "4 Smart Career Planning Strategies" to put it all in perspective.
In developing the list, Career Key defined a "promising career" as one that:

Requires more training and education beyond a high school diploma,
Promises a satisfactory or high-growth number of future job openings – a "bright outlook" according to the U.S. Department of Labor,
Exists in a growth industry or industry found nationwide, and
Provides a "living wage" job (at least a median of $30,000/year).
Promising careers are organized and classified by Holland's six personality types and Career Key's unique work groups. Holland's Theory of Career Choice is the most popular, researched, and well-respected "trait and factor" career theory used by professional career counselors. The Career Key test is a scientifically valid assessment of Holland's six personality types.
6-Part Series, Publication Dates on The Career Key Blog:
Promising Realistic Careers: September 19, 2011
Promising Investigative Careers: September 21, 2011
Promising Artistic Careers: September 26, 2011
Promising Social Careers: September 28, 2011
Promising Enterprising Careers: September 29, 2011
Promising Conventional Careers: October 3, 2011
About The Career Key®
Since 1997, Career Key has been the #1 Internet source for helping people choose careers and college majors. Advertising and registration-free, it offers a valid career test, information, and advice articles based on the best practices and science in the field.
###