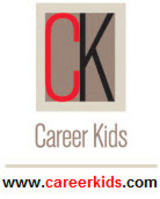 Career Kids is delighted to be a part of Kuder's new Galaxy program sparking young children's awareness and interest in their future. With Career Kids' 17 years of publishing career awareness materials, the opportunity to extend our reach through Kuder Galaxy is exciting and rewarding
Auburn, CA (PRWEB) August 26, 2009
Educational videos and online activities for children created by Career Kids, LLC, have been selected to appear in Kuder® Galaxy, an interactive online early career awareness system by Kuder, Inc. launching in August 2009.
"Career Kids is delighted to be a part of Kuder's new Galaxy program sparking young children's awareness and interest in their future. With Career Kids' 17 years of publishing career awareness materials, the opportunity to extend our reach through Kuder Galaxy is exciting and rewarding," said Linda Schwartz, Career Kids partner.
The following Career Kids materials will be featured in Kuder Galaxy:

"Careers Video Tour" - Entertaining and educational video series in which children interview professionals in a variety of careers.
"Role-playing Activities" - Downloadable career-themed worksheets including career "hats" that can be cut, colored, decorated and worn.
"Career Activities for Me" - Career-themed worksheets centered on workers at school, home and in the community.
Kuder Galaxy utilizes a flexible framework to help children achieve self-understanding and learn more about the world of work. The system contains four action-based categories: Play, Watch, Do and Explore. The Career Kids "Careers Video Tour" will be accessible in the system's Watch category; role-playing activities and career worksheets will be accessible in the system's Do category.
"We are very excited to feature the Career Kids educational materials in Kuder Galaxy," said Kuder Vice President of Research Dr. Catalina D'Achiardi-Ressler. "Their materials expose children to careers that may be of interest to them in the future, while also helping them achieve self-understanding."
Career Kids offers a comprehensive online catalogue of interactive life skills and career education products. Explore a selection of the Career Kids products at: career education DVD or career exploration for kids.
About Career Kids, LLC:
Career Kids, LLC, is a publisher and distributor specializing in educational materials for career awareness and career exploration; life skills; job search; workforce development; reentry; character education; coping skills and more. Career Kids offers a broad selection of career guidance, job skills assessment, and other educational materials targeted to age level for elementary through high school teens, college students and adults. Career Kids also has career resources for people with disabilities and special needs life skills. Career Kids has a comprehensive selection of career resource guides for people with disabilities including videos, DVDs, and other special needs job search tools. The CareerKids' product catalogue includes hundreds of books, eBooks, videos, DVD, workbooks, and training guides for career planning and job skills development designed for young people as well as resources for parents, teachers or school counselor. Career Kids was founded 1992 and is headquartered in Auburn, Calif. For more information visit http://www.careerkids.com or call 800.537.0909.
About Kuder, Inc.:
Kuder, Inc. (Kuder) was founded in 1997 with a mission to raise student aspirations and to provide career options to students and adults through self-assessment and education. Kuder offers customized, innovative, online solutions for career planners at all life stages, while facilitating communication and collaboration between key stakeholders in economic prosperity - education, business, industry and state agencies. Kuder's faculty conducts ongoing, relevant research to ensure that our products are reliable and effective. Kuder is headquartered in Adel, Iowa. For more information, call visit http://www.kuder.com or 800.314.8972.
###