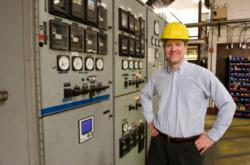 When one needs help, comfort, or information, more than just first responders become lifelines.
Portland, Oregon (PRWEB) November 17, 2012
To celebrate Thanksgiving, career guidance leader Career Key®, http://www.careerkey.org, has made a list of careers that help people before, during and after a natural disaster, posted on the Career Key Blog. Hurricane Sandy shows how many different types of careers are involved and reminds us to give thanks for all the people who work in them.
Many of us live with significant disaster risk. According to the Hazards and Vulnerability Research Institute at the University of South Carolina, 91% of Americans live in places at moderate to high risk of earthquakes, volcanoes, tornadoes, wildfires, hurricanes, flooding, high-wind damage or terrorism.
People wondering how to choose a career or pick a volunteer job that gives to their community have a variety of careers open to them. Many different jobs help us prepare, plan and recover from a disaster. Some are obvious and some are hidden behind the scenes. Scientists help with forecasting, store managers and cashiers distribute needed supplies to customers, and customer service representatives handle utility outage reports, to name a few. When one needs help, comfort, or information, more than just first responders become lifelines.
Research shows a close personality-career match leads to job satisfaction and success. Career Key organizes its careers by the six Holland personality types (Realistic, Investigative, Artistic, Social, Enterprising, and Conventional) and Career Key Work Groups based on worker traits, skills, and abilities. Below is a sample of the complete list of careers that help people in a disaster found on the Career Key Blog:
Realistic Personality Type
Agriculture and Natural Resources: Forester, Forest or Conservation Worker
Safety and Law Enforcement: Emergency Medical Technician, Fire Fighter, Fire Inspector, Police Officer
Engineering: Cartographer or Photogrammetrist, Construction and Building Inspector
Systems Operation: Power Plant Operator, Water Treatment Plant Operator
People can browse a complete list of over 250 career options with links to career information (salary, job outlook, training and education) in Career Key's article, "Match Your Personality with Careers."
About The Career Key®
Since 1997, Career Key has been the #1 Internet source for helping people choose careers and college majors. Advertising and registration-free, it offers a valid career test, information, and advice articles based on the best practices and science in the career guidance field.