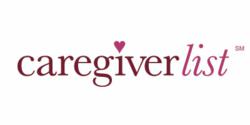 Chicago, IL (PRWEB) April 09, 2013
As more Baby Boomers age, the question of where Mom, Dad or Grandma and Grandpa will go for senior care can often be an overwhelming task. After compiling data from more than 18,000 nursing homes, Caregiverlist.com, the premiere service connecting seniors and professional caregivers with the most reliable senior care options, announces their "5-Star Ratings" to help families search for nursing homes based on quality of care. With their newly released 5-Star Ratings, as well as their proprietary data regarding the Daily Cost of Nursing Homes, Caregiverlist.com ensures families are well informed on both quality and cost.
The criteria for Caregiverlist.com's Star Ratings includes:

Medicare Star Rating (20%) – Government inspection report whose ratings are based on health inspections, staffing and quality measures
Bedsore Rating (20%) – Seniors with pressure sores need to be repositioned every 2 hours in order to heal current bedsores and prevent more from developing. The higher percentage of seniors with bedsores indicates the need for more staff.
Certified Nursing Assistant Staff to Senior Ratio (40%) – The more staff that is available to the seniors; the more overall care will be provided to each senior.
Percentage of Long-Term residents Who Need Help with Activities of Daily Living (20%) – This looks at the number of seniors that need more help with daily activities such as showers, getting dressed or physical therapy.
Vital for families looking to find an exceptional nursing home for their loved one on a short notice, Caregiverlist.com allows families to sort through more than 18,000 nursing homes based on a nursing home's location (by state or zip code), nursing home costs and most recently added, star rating (from 1 to 5 stars), all on one website. Out of those 18,000 nursing homes, only 234 received more than 4 stars.
"People care about senior care costs and the quality of nursing home care more than anything else," said Julie Northcutt, CEO of Caregiverlist.com. "We saw the need to help make it easier to find the quality of care each community is providing."
Out of 18,000 nursing homes, the national Star Rating breakdown includes:
1 Star – 468 locations: 2 Stars – 1,510 locations: 3 Stars – 8,480 locations; 4 Stars – 5,481 locations; 4+Stars – 233 locations, 5 Stars – 1 location
The states and cities which contain nursing homes of 4+ and higher include:

Alabama: Altoona, Athens, Birmingham, Demopolis, Georgiana, Lineville, Mobile, Monroeville, Sylacauga
Alaska: Ketchikan
Arizona: Peoria, Phoenix
Arkansas: Arkadelphia, El Dorado(2), Greenbrier, Hot Springs, Jonesboro, Little Rock, North Little Rock
California: Alameda, Anaheim, Atascadero(2), Delano, Duarte, El Monte, Fresno, Fullerton, Grand Terrace, North Hollywood, Oakland, Portola Valley, Rosemead, Sacramento, San Diego, San Rafael, Santa Ana, Santa Barbara, Sebastopol, Spring Valley, Sunnyvale, Tracy, West Covina
Colorado: Fort Collins, Fowler, Loveland
Connecticut: Putnam, Southington, Wilton
Florida: Augustine, Blountstown, Bradenton, Bunnell, Clearwater, Coconut Creek, Crystal River, Daytona Beach, Greenville, Hobe Sound, Jacksonville(2), Lake Wales, Lakeland(2), Marianna, Melbourne, Naples, Pembroke Pines, Saint Tampa, Sarasota(2), Sebring, Seminole, Trenton, Venice, West Palm Beach
Hawaii: Honolulu
Idaho: Boise, Pocatello, Saint Maries, Sandpoint, Shoshone
Illinois: Arlington Heights, Evanston, Glenview, Hillside, Rockford, Sullivan, Swansea, Wheaton
Iowa: Burlington, Cedar Rapids, Des Moines, Griswold, Northwood, Washington
Kansas: Independence, Liberal, Overland Park, Topeka, Wellington
Kentucky: Berea, Lexington, Owensboro
Louisiana: Port Allen
Maine: Canton, Caribou(2), Farmington, Fort Kent, Dover Foxcroft, Madawaska, Norway (THE ONLY 5 STAR), Presque Isle
Maryland: Bethesda, Cockeysville, Glen Arm, Towson
Massachusetts : Boston, Chelsea, Framingham, Pittsfield, Waltham, Wellesley Farms, Worcester
Michigan: Alma, Charlotte, Detroit, Kawkawlin, Marlette, Monroe, Redford, Saginaw, Saline, Tawas City
Minnesota: Clarkfield, Golden Valley, Maple Plain, Piers, Staples, Watertown
Mississippi: Columbus, Morton, Yazoo City
Missouri: Bowling Green, Cape Girardeau, Chesterfield, Clarence, Florissant, Harrisonville, Lewistown, Monett, Owensville, Sainte Genevieve, Saint Joseph, Stover
Nebraska: Lincoln, Omaha
New Hampshire: Fremont, Whitefield
New Jersey: Moorestown, Totowa
New York: Bayside, Brooklyn, Greenport, New York, Port Chester
North Carolina: Chapel Hill, Greenville, Hendersonville, Hickory
North Dakota: Mayville
Ohio: Alliance, Bolivar, Columbus, Hamilton, Lancaster(2), Middletown, Sylvania, Swanton, Toledo (2)
Oklahoma: Ardmore, Mcalester
Oregon: Eugene (3), Keizer, Lake Oswego, Portland, Prineville
Pennsylvania: Pittsburgh
Rhode Island: Johnston, Pascoag, Warwick
South Carolina: Mount Pleasant
South Dakota: Freeman, Viborg
Tennessee: Cordova, Erwin
Texas: Athens, Austin, Bedford, Dallas (3), Fort Worth, Garrison, Houston, Luling, Wortham
Utah: Orem, Salt Lake City
Virginia: Newport News
Washington: Bellevue, Issaquah, Seattle, University Place
West Virginia: Princeton
Wisconsin: Appleton, Bloomer, Brookfield, Elmwood, Markesan, Mequon, Middleton,
Milwaukee, Mukwonago, Oconomowoc, Racine, Waukesha, Wausau
Caregiverlist.com supplies families with caregiver background checks to ensure their loved ones are in the best hands. Caregiverlist.com also provides caregiver training and caregiver jobs for qualified applicants.
ABOUT CAREGIVERLIST.COM
Caregiverlist.com is the premier service connecting seniors and professional caregivers with the most reliable senior care options, highest quality ratings and outstanding careers nationwide. Founded by senior care professionals, Caregiverlist.com brings the efficiencies of the internet to senior care companies by providing online job application pre-qualification forms, caregiver training and industry news. Seniors and caregivers can access senior service information "by state," view nursing home costs and star-ratings and learn about all senior care options and quality standards on Caregiverlist.com. For more information, please visit http://www.caregiverlist.com. Click here to download our widget.
###
Media Contact:
Paramount Public Relations, Inc.
Jessica Prah, 312-953-3257, Jessica(at)paramountpr(dot)com
Elizabeth Lewis, 312-544-4190, Elizabeth(at)paramountpr(dot)com