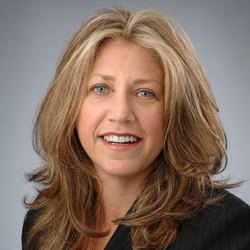 the caregiver's physical and psychological needs must be routinely attended to and restored in order to ensure their ability to cope with ongoing caregiving demands.
Philadelphia, PA (PRWEB) February 24, 2010 -
Michelle Rodoletz, Ph.D., cofounder and Director of HealthForumOnline's Continuing Education Program and Assistant Professor and Clinical Psychologist in the Department of Psychiatry at Fox Chase Cancer Center, will appear on the Coping with Caregiving Internet radio program on Saturday, February 27th. Dr. Rodoletz will be discussing the many challenges and demands caregivers face and the important role they play in patient care. This radio appearance is a natural fit for Dr. Rodoletz who has a long-standing background in health psychology, also known as behavioral medicine, which focuses on promoting health-related behaviors and enhancing the psychological adaptation to medical illness - for patients and their caregivers.
Unfortunately, caregivers don't often get the time and attention that they need from the treatment team that is caring for their loved one. Further, many caregivers feel uncomfortable directly addressing their needs with the treatment team or others for fear of being viewed as selfish, unconcerned, and/or weak. Further, a range of barriers can prevent caregivers from discussing their own personal needs with their ill loved one - most often the fear of putting any additional burden on the patient. This can result in a very isolated, overstressed and physically depleted caregiver. "It is essential to nurture the nurturer," says Dr. Rodoletz, adding that "the caregiver's physical and psychological needs must be routinely attended to and restored in order to ensure their ability to cope with ongoing caregiving demands." This is the most adaptive way to be effective and efficient in their caregiving attempts and still emerge with their own physical and mental health intact. Think of it in the same way that airlines instruct adults to don their air masks before assisting their children in the event of an emergency. The airlines don't do this because they think adults are intrinsically more valuable than children, but rather because they are aware that adults will be of no use to their children in an emergency situation unless they ensure their own safety first.
Dr. Rodoletz notes that "how well caregivers cope influences not only the health of the caregiver themselves, but the identified patient as well." Caregivers can have a direct and indirect impact on the identified patient's physical and emotional well-being. For example evidence has shown that having an active and competent caregiver is associated with better compliance with health-related recommendations (e.g. following medication regimens, adhering to appointments), as well as fewer incidences of depression and anxiety, and generally have an improved overall quality of life among patients. However, caregiver demands can vary from illness to illness depending on the nature of the disease itself - such as whether it is acute or chronic in nature. Even within the same disease model, caregiver demands often change as the patient's needs evolve, as might be the case in the pediatric context and/or as the illness progresses, as might be the case with Alzheimer's and other dementias. Thus, the challenges that caregivers face may be ever changing making it increasing more difficult to acclimate to this demanding role.
For these reasons HealthForumOnline's resource library incorporates continuing education courses that reflect a sensitivity to caregiver demands and an understanding of the importance caregivers play in a patient healthcare across the disease continuum -- whether it be in promoting health-related behaviors to prevent disease (e.g. adherence to cancer screening, weight management, smoking cessation), assisting with long-term management to improve adjustment to disease as is the case with illnesses such as diabetes, MS, or Alzheimer's Disease, or facilitating coping with end-of-life issues and bereavement. Specifically, HealthForumOnline's extensive library provides health professionals with nationally-approved online CE courses that are easily accessible and cost-effective, enabling them to assist patients and their caregivers in coping with illness. Specifically, HealthForumOnline's CE library includes courses such as Anticipatory Mourning in Alzheimer's Family Caregivers, Bereavement: A Comprehensive Guide for Health Professionals, Cancer in the Couple: Clinical and Ethical Considerations within the Dyad, Enhancing Provider-Patient-Family Communication: Theoretical, Ethical, Clinical and Sociocultural Considerations, Experiencing Infertility: The Psychological Care of Individuals and Couples, Facilitating Adjustment in Families with a Chronically-Ill Child, Preparing Young Patients and Their Parents For Medical Procedures: Strategies To Reduce Distress And Promote Coping, and Self Care for Professional Alzheimer's Caregivers.
The Internet-based radio program Coping with Caregiving, hosted by Jacqueline Marcell an international speaker and author of the bestselling book Elder Rage, features four healthcare professionals and is heard live worldwide from 3-4:00 pm Pacific Time, with Dr. Rodoletz's interview at 3:30 pm, segment 3. To listen in, simply click on the appropriate On Air Listen Live button at the top of the web page. If you miss the live broadcast you can listen-on-demand to the archive anytime after March 1st.
###