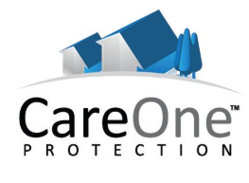 With CareOne Protection, homeowners can feel relief knowing they won't be unexpectedly hit with large home appliance repair costs. It's a smart and easy way to insure your home appliance investments.
Baltimore, MD (PRWEB) January 19, 2013
Home Appliance Warranty Company, CareOne Protection, enters Maryland this week, offering services to protect homeowners against expensive repair costs associated with broken or damaged home appliances. Founder and CEO of COProtection, William Keith Maxwell, III, expresses his excitement to begin offering services throughout the state.
"This is the first time CareOne Protection has offered home appliance warranty protection in Maryland," says Maxwell. "We are excited to begin building relationships with Marylanders and to offer homeowners within the state a top-notch service that helps them better prepare for problematic home appliances."
CareOne Protection reduces home appliance maintenance costs and frustrations for both new and current homeowners by resolving broken home appliance issues quickly and easily for their customers, while eliminating the often times expensive out-of-pocket repair and/or replacement expenses. The home appliance warranty company does not charge a fee for service calls, there is no long-term commitment required to sign up, and all plans cover every component inside the appliance that contribute to the machine's functionality. CareOne Protection also has a customer satisfaction guarantee. If the appliance cannot be fixed, they will help the customer to replace it.
"At CareOne Protection, we believe in spreading the word about preventative home maintenance," explains William Keith Maxwell, III. "Without home appliance coverage, homeowners run the risk of spending hundreds or even thousands of dollars to fix just one major appliance. We'd like to help homeowners better manage these costs."
CareOne Protection has several different home appliance warranty options to fit the needs of all types of households. Coverage options begin at $39 a month for the Silver plan, which protects major kitchen and laundry appliances, and extends to the most comprehensive option, the Titanium plan, which covers nearly all appliances within a household, and includes double coverage for selected high-end appliances. The CareOne Protection Gold plan is the company's most recommended option. At $49 a month, this plan covers the same features as the Silver, but also protects your home's most important heating and cooling systems, along with other common household appliances.
"You have insurance on other expensive investments, such as your car and your house. Why wouldn't you protect the components that make your home function properly, too?" enlightens Maxwell. "With CareOne Protection, homeowners can feel relief knowing they won't be unexpectedly hit with large home appliance repair costs. It's a smart and easy way to insure your home appliance investments."
William Keith Maxwell, III is known much for his prestigious recognition as an entrepreneur and a leader. In 2010, he was named the Ernst & Young Entrepreneur of the Year in the Energy, Chemicals and Mining sector for the entire United States. He has been a principal in founding several successful companies including Polaris Pipeline, Wickford Energy and currently resides as President and CEO of Spark Energy, a certified retail energy and natural gas supplier serving 16 states across the country. In 2006, Maxwell revolutionized the energy services industry when Spark Energy became the first retail energy provider to offer online self-enrollment.
CareOne Protection is based out of Houston, TX and serves areas across the United States, recently expanding into Maryland and New Jersey. If you would like to begin coverage with CareOne Protection today, you may enroll online at http://www.careoneprotection.com or call toll-free at 1-800-660-0091. There, you can speak directly with a customer service representative to find out more information about CareOne Protection, whether services are offered in your area and discuss the best home appliance warranty option to fit your household needs.