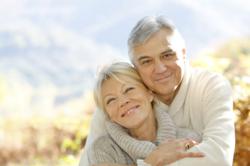 Home care allows individuals to receive care in the comfort of their home
Ayden, NC (PRWEB) February 12, 2013
According to a report provided by the Pew Research Center, 10,000 U.S residents turn 65 every day. By 2030, 18 percent of the U.S. population, the entire Baby Boomer generation, will be that age or older. This aging of America is reflected in the home care industry's continued growth. CarePartners, with expanding services now offered in Fairfield Harbour, Kinston, Wilson, and Greenville as well as other locations is one of the growing home care providers that have seen this growth first hand.
The long-term care industry which includes nursing homes, assisted living, home care, and hospice care, made $259 billion in revenue in 2011 alone. This industry has seen a 5.5 percent growth in the past five years. In addition, more than 43 million people in the U.S. currently provide care for an elderly family member or friend, according to Senior Helpers. But providing care for this aging senior population is more than just providing health care.
Seniors want to retain their independence and remain in their home environment. To do that they must have care, companionship and assistance with their daily living needs. This is where CarePartners steps in. CarePartners, founded in 2008 by Chris Sutton and his wife Shannon in Ayden, is a home care agency that provides seniors alternatives to living in nursing homes and other care facilities. Sutton is also an registered nurse and occupational therapist.
CarePartners has staff that act as companions in the home as well as provides qualified caregivers and nurses who provide in-home health care and assistance. CarePartners' staff provide a personal level of care with specialized and individually tailored care plans allowing seniors to remain in the home where they are often more comfortable than in a living facility. They are able to retain their independence as well. CarePartners also has a specialty in providing care to clients with memory disorders, including Alzheimer's and dementia.
"Home care allows individuals to receive care in the comfort of their home instead of transitioning to a facility," says Sutton. "The importance of home care is experienced daily by countless individuals that are sick, disabled, or seniors in need of a little extra assistance to maintain their independence at home."
CarePartners services focus on dignifying the aging population while providing them the services and care they need. In-home caregivers provide a range of personal care services from dressing and bathing to errands but more important is the quality time they spend time with clients. Their services are important and unique in this industry.
"CarePartners provides individual care that is tailored to each client's need," adds Suttom. "Individualized care, along with training programs that emphasize taking care of clients with memory disorders makes CarePartners unique."
It is also important for seniors and their families to feel safe and secure with the services they are provided and staff entering their homes.
"For clients and their families having the peace of mind that they are working with a company who will go the extra mile to ensure that they will receive the care in the home they deserve is an important part of what we do," says Sutton.
The company employs highly qualified caregivers, companions, and nurses.
Valuing high standards in home care, CarePartners also offers educational programs to its caregivers and nurses to keep them updated and current. With a growing demand and expansion of their services beyond Ayden and New Bern, CareParnters is growing and currently in need of more qualified staff.
CarePartners is a home care and companion care agency with offices in Ayden, NC and New Bern, NC and a service area spanning several counties of eastern North Carolina. To learn more about CarePartners, its services and job opportunities, visit their website at http://www.CarePartnersNC.com.
Contact:
Chris Sutton, Owner
press (at) carepartnersnc (dot) com
252-714-8568
###