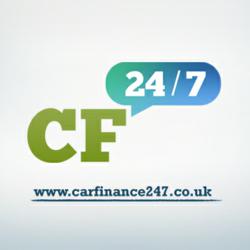 Londoners are eight times more likely to apply for car finance than their contemporaries in two of the UK's other capital cities - Edinburgh and Cardiff
(PRWEB UK) 27 June 2011
The data looked at 1,670 towns and cities and showed that London had the highest amount of applications for car finance (including bad credit car finance) in the last 12 months.
The top ten towns / cities for car finance applications were:
1. London
2. Glasgow
3. Manchester
4. Birmingham
5. Liverpool
6. Leeds
7. Bristol
8. Sheffield
9. Nottingham
10. Leicester
Edinburgh ranked 14th and Cardiff came in 16th in the list of towns and cities.
The places where there were the least amount of applications were Padstow, St. Albans, Ambleside in Cumbria and Loftus in North Yorkshire.
The top five counties were:
1. Greater London
2. West Yorkshire
3. Lancashire
4. Lanarkshire
5. Kent
Commenting on the data, Louis Rix, Director of carfinance247.co.uk, says: "The figures were quite surprising, bearing in mind that London motorists not only have the Congestion Charge to contend with but the third busiest roads in Europe too." (London recently came third in a poll of Europe's busiest roads behind Brussels and Warsaw)*
He adds: "There is a big gap between London in percentage car finance application terms over the next largest city of Glasgow. This could indicate that Londoners may feel able to afford to take on debt to buy an updated car, while Glaswegians with half as many applications, might feel they can get more out of their existing vehicles."
*According to Daily Mail article 14.06.11 citing research from TomTom
Contact:
Louis Rix, Director of carfinance247.co.uk, on: 0845 129 5526 or email: louis.rix(at)carfinance247.co(dot)uk
About us:
Founded in 2000, carfinance247.co.uk is a privately owned business with offices based in central Manchester. We provide vehicle financing solutions for all financial circumstances such as hire purchase, personal contract purchase, contract hire and other leasing options. No deposit is required and we can supply and deliver any make and model of your choice.
###