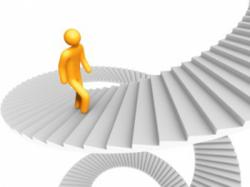 Confidence in the economy must be returning!
(PRWEB UK) 20 May 2011
Specialist internet car finance broker "Car Finance 247" have today released their latest car finance data, which suggests that lenders are regaining their confidence in lending, even for people requiring bad credit car finance.
The figures show that:

26% of non-homeowner applicants were approved for a car loan on April 2011;
this compares to just 15% for the same period last year; and
it is the best approval rate since the start of 2011 for tenants and sub-prime applicants, with the months of January, February and March each previously having a 16% approval rate.
Louis Rix, Director of carfinance247.co.uk, says: "We work with many loan providers in order to source a suitable deal for our clients, whatever their financial circumstances, and are constantly reviewing our products so that we have suitable solutions for our clients who can work out their affordability with our car finance calculator tool.
"Having very recently negotiated a new deal with one of our sub-prime lenders, this means – and as our April figures show – that tenants and people with less than perfect credit histories stand a better chance of getting approved for car finance via our service."
April was also the best month since the beginning of the year for car finance applications from homeowners, with 38% of applicants being approved, compared to just 25% in March, and 30% and 35% respectively for February and January.
Mr. Rix summarises: "Overall, it is really great news, as this means that with car finance providers offering an increased facility for lending to both homeowners and sub-prime applicants alike, confidence in the economy must be returning."
Contact:
Louis Rix, Director of carfinance247.co.uk, on: 0845 129 5526 or email: louis.rix(at)carfinance247(dot)co.uk
About us:
Founded in 2000, carfinance247.co.uk is a privately owned business with offices based in central Manchester. We provide vehicle financing solutions for all financial circumstances such as hire purchase, personal contract purchase, contract hire and other leasing options. No deposit is required and we can supply and deliver any make and model of your choice.
###