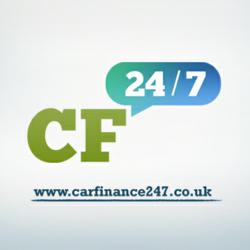 Car buyers looking for finance are being urged not to be blinded by low personal loan interest rates, as, says director of car finance and dealer specialists carfinance247.co.uk
(PRWEB UK) 28 May 2012
He refers to a recent article* that claims forecourt finance is more expensive than other deals and comments: "While, as in just about every industry, you may find there are some car dealers charging you over the odds for borrowing, there are companies who do offer fair and transparent interest rates based on an individual's credit profile.
"This particular article says that car buyers are turning to forecourt finance despite cheaper deals being available elsewhere - and citing alternative loan interest rates of 6% 'if you have a good credit history'. What they do not say, however, is that you'll need to meet often very strict criteria to be eligible to apply. This may include you needing to have an excellent credit record (as opposed to just having a 'good' one) and, with some lenders, being aged 30 or over (or being a homeowner)**.
"The nature of the economy at the moment means that a good proportion of consumers may not meet the criteria for these personal loans. And should they apply for finance and subsequently get refused, apart from being disappointed, the application will show up on their credit file. This could further negate them getting accepted for borrowing elsewhere, as a rejected application – or several – smacks of financial desperation, which other lenders will be keen to avoid".
Mr. Rix adds that comparing all the car finance options available before applying for a loan naturally makes sense but that "so-called forecourt finance and finance arranged by specialists should not be discounted. The interest rates often headlined by loan companies are indicative only and not every applicant is guaranteed to be offered that rate".
He explains that using a car finance service such as carfinance247, which accesses more than just one lender, means an applicant's financial circumstances are matched to the most appropriate lender.
"This means that car buyers get the finance they need - and at a realistic price."
Mr. Rix says that "being realistic and honest" is part of his company's ethos. He adds that is why their online loan calculator gives three different approximate rates for weekly loan costs for people looking for finance, based on their credit history. "This gives them a better picture of affordability".
Ends
*Daily Mail thisismoney.co.uk/money/cars/article-2148604/Drivers-snared-pricey-forecourt-finance-loans.html
**M&S personal loan (based on borrowing £7.500 over 5 years)
Contact:
Louis Rix, Director of carfinance247.co.uk, on: 0845 129 5526 or email: louis.rix(at)carfinance247(dot)co(dot)uk
About us:
Founded in 2000, carfinance247.co.uk is a privately owned business with offices based in central Manchester. We provide vehicle financing solutions for all financial circumstances such as hire purchase, personal contract purchase, contract hire and other leasing options. No deposit is required and we can supply and deliver any make and model of your choice.