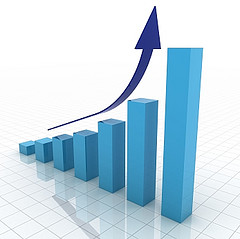 Compared to the same period last year, this year customers spent more on used cars as well as taking on more car finance
(PRWEB UK) 18 April 2011
Long established, nationwide, internet car finance broker Car Finance 247 have released data relating to their car finance and sales during the last three years which suggests that consumer confidence in the economy is returning.
The data highlights year on year differences for the period from Jan 1st-March 31st.
Year Vehicle Price Amount Financed Deposit
2011 £8,637.28 £7,797.75 £839.53
2010 £6,422.90 £5,539.85 £883.05
2009 £8,399.07 £7,804.72 £594.34
Louis Rix, Director of carfinance247.co.uk, says: "Compared to the same period last year, this year customers spent more on used cars as well as taking on more car finance (including bad credit card finance). At the same time, new car sales have dropped by 8.7% in the same period*.
"This suggests two things: an emerging confidence in the economy, with motorists perhaps feeling more confident of their ability to afford a more expensive vehicle than they may have this time last year. And financially savvy people turning to second hand cars rather new cars - whose value can depreciate - in order to make their money go further".

Contact:
Louis Rix, Director of carfinance247.co.uk, on: 0845 129 5526 or email: louis(dot)rix(at)carfinance247(dot)co(dot)uk
About us:
Founded in 2000, carfinance247.co.uk is a privately owned business with offices based in central Manchester. We provide vehicle financing solutions for all financial circumstances such as hire purchase, personal contract purchase, contract hire and other leasing options. No deposit is required and we can supply and deliver any make and model of your choice.
# # #