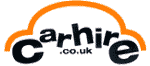 we made several changes to the site content last Friday, specifically the home page and the car hire UK page although there were a couple of amendments to locations pages such as the Stansted airport car hire page as well
(PRWEB UK) 4 December 2012
With the old search engine optimisation saying 'Content is King', Carhire.co.uk decided to refresh a number of content pages last Friday in an attempt to improve search engine rankings for keywords such as 'car hire'.
The company who detailed an exceptionally good summer this year took a hit to search engine rankings in a recent Google update and hope the new content may help improve both the experience users receive on the web site but also the ability to rank well for a number of the more generic keywords involving car, hire, vehicle and rental.
A spokesmen for the company advised: "we made several changes to the site content last Friday, specifically the home page and the car hire UK page although there were a couple of amendments to locations pages such as the Stansted airport car hire page as well."
The online rental market is extremely competitive but with the most generic domain name for car hire, the company expect the site to rank well in all major search engines and will be pushing the site and certain pages for keywords in the coming weeks.
Carhire.co.uk is an online vehicle rental and car hire comparison search engine offering users the ability to search from a number of suppliers all in one place.