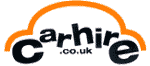 we try to include all promotions offered by our suppliers automatically within our quote results. It means that there are no preferential rates for returning customers, instead we offer these to everyone where possible
(PRWEB UK) 8 January 2013
Online car rental comparison website Carhire.co.uk has advised that one of its suppliers is to be running a discount scheme over the next ten days with up to thirty percent off selected vehicle rental.
Having started yesterday, the scheme being run by one of the webs leading rental providers changes locations daily and discounted results are automatically included within the Carhire.co.uk rental quotes. For today, Tuesday 8th January 2013 offers include discounts on Germany car hire, Austria car hire and Switzerland car hire of potentially up to 30%.
This discount will apply between 09:59 until 10.00 the following day when it will change to discounted car hire in South Africa, Namibia, Botswana and Morocco. The following morning this will change again continuing on until the 16th January 2013 when the final two locations will be discounted.
A spokesmen for Carhire commented: "we try to include all promotions offered by our suppliers automatically within our quote results. It means that there are no preferential rates for returning customers, instead we offer these to everyone where possible."
Further releases will detail further locations to be discounted.
About Carhire.co.uk
Carhire.co.uk is not just a great domain name, it's an online car hire and vehicle rental comparison website aimed at the UK traveller.