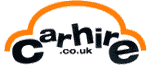 having a third partner on site will not only add further options to the site and increase the number of locations on offer but also give consumers the extra piece of mind that they are getting a great deal on their rental choices
(PRWEB UK) 16 April 2012
Carhire.co.uk have confirmed that a contract is in place with rental giant Europcar and development has started on including their results within the carhire.co.uk comparison service.
A spokesmen speaking on behalf of Carhire.co.uk commented: "we took a change of direction late last year moving away from the arranging of car hire and vehicle rentals to the comparison of services. Currently there are two main providers offered on the site with these both comparing various services themselves but the introduction of Europcar should certainly improve the options found on our site especially for car hire in the UK."
Europcar is a big name in the car rental industry and having their results on a site such as carhire.co.uk should prove a good tie up for all parties concerned, not just for carhire and Europcar but also the consumers.
The spokesmen continued: "having a third partner on site will not only add further options to the site and increase the number of locations on offer but also give consumers the extra piece of mind that they are getting a great deal on their rental choices. They will be able to see Europcar results in line with those of the current two suppliers and its basically the case of the higher the number of options, the more likely consumers are getting a better offer."
With a domain name as generic as carhire.co.uk, the travel extras company have been making several improvements to the site with aims to boost both its rankings in major search engines such as both Google and Yahoo as well as user interaction. There have been several recent press releases from the company regards sites upgrades and speed increases such as http://uk.prweb.com/releases/carhire/march-visitor-stats/prweb9358173.htm.