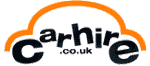 We appear to be gaining a larger number of visitors who are looking for locations such as Isle of Man, Menorca and Jersey whereas previously most had arrived at the home page after searching for 'car hire'.
(PRWEB UK) 8 August 2012
Online car hire comparison company Carhire.co.uk has continued its recent trend by improving its visitor numbers over previous months. The company has advised that 1283 more users visited the site last month then in June 2012 and just under 4,000 more page views where received beating its highest number of page views for one month.
A spokesmen for Carhire.co.uk commented: "the site has again beaten its best ever month in terms of page views, something we are of course extremely pleased with. 2009 remains the bench mark in terms of the unique number of visitors but with bounce rate down by 15%, pages per visit up by more .6 per visitor when comparing July 2012 data against June 2009 we are delighted with the way the site is performing."
June 2012 was detailed as the sites busiest ever month having narrowly beaten site visitor data from June 2009 but July provided a larger improvement to become the busiest period.
He continued: "The first week in July was particularly busy and made for our busiest week of the year so far. We appear to be gaining a larger number of visitors who are looking for locations such as Isle of Man, Menorca and Jersey whereas previously most had arrived at the home page after searching for 'car hire'. Surprisingly location based keywords such as Bolton car hire and Coventry car hire are performing well whereas previously it had always been the more generic terms, in June 2009 the word car hire made up more then 50% of our site usage whereas this month is made up for less then a quarter."