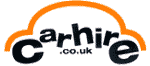 The number of site visitors seems to show that travellers are still looking to add those little travel extras that make a holiday that like bit more hassle free
(PRWEB UK) 14 March 2012
Online travel extras provider: Car Hire received a record number of site visitors on Monday 12th March.
When compared with records from 2011, unique site visitor numbers have increased by 87% percent.
A spokesmen for Carhire.co.uk stated: "our analytics software show the site is performing well, visitor numbers are up and compare closely to those seem in June 2011. We would always expect a summer month to be busier so it's encouraging with the figures for Monday".
They continued: "although summer is fast approaching we didn't expect such a high amount of visitors. Our expectations were for the travel market to be slightly quieter then last year but the number of site visitors seems to show that travellers are still looking to add those little travel extras that make a holiday that like bit more hassle free".
Trends such as average time on site have also increased significantly meaning visitors are reading through the information offered more then previously. The spokesment commented: "This may be a sign of users looking into the company they are using more then previously, something we would heavily recommend, it's always best to know who you are purchasing from."
In particular details showed that the most popular pages related to car hire around the UK, car rentals in Spain and Italy rental cars.