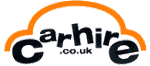 We feel by ranking well in search engines for keywords such as Portsmouth car hire we get additional visitors who are already targeting what they are looking for
(PRWEB UK) 14 September 2012
Online car hire and rental comparison site Carhire.co.uk has advised that it has added a large amount of new content onto the region and location pages found on its website.
A spokesmen for the company advised: "a large number of pages have been rewritten to hopefully provide more useful and more targeted content. These are specifically related to the UK car hire market with pages such as those for Exeter, Hull, Lewisham and Portsmouth all having brand new content. We feel by ranking well in search engines for keywords such as Portsmouth car hire we get additional visitors who are already targeting what they are looking for."
The move to re-write such pages is another step in the companies attempts to refresh and update their website, a move which has returned great results over the past six months with site visitor numbers increasing to above those seen in 2009, previously the companies busiest year.
Carhire.co.uk provides online car rental comparison services worldwide to help users find the cheapest rental costs.