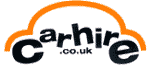 Alicante airport, Gibraltar Airport, Holyhead Port, Isle of Man airport, Gatwick Airport, Heathrow Airport, Stansted Airport, Malaga Airport, Manchester Airport and Sanford Airport
(PRWEB UK) 13 July 2012
As one would expect, when it comes to the top car hire rental locations large international airports and popular holiday destinations would make up a huge proportion of the list and the Carhire.co.uk data is no different. 16.87% of searches carried out on the site contained one of the top ten queried rental locations.
A spokesmen for Carhire.co.uk added: "you can guess most of the top queried locations, sites such as Alicante, Malaga and Heathrow airport have a large number of travellers passing through per day so its expected that these would receive a lot large amount of interest. The eleventh most popular search location was a surprise with Jersey, although the Channel Islands are a popular tourist location we didn't estimate that such a heavy number of rentals would be sourced here."
The top ten locations (in no particular order) were Alicante airport, Gibraltar Airport, Holyhead Port, Isle of Man airport, Gatwick Airport, Heathrow Airport, Stansted Airport, Malaga Airport, Manchester Airport and Sanford Airport. Carhire.co.uk compares a number of suppliers at each location including well know brand names.
Carhire.co.uk is an online car hire and rental comparison site offering a solution for an ever increasing number of suppliers. Popular products include Manchester airport car hire and London Heathrow airport car hire.